Hi Lovelies! With this swap comes some messy fun! Break out your paints stains, glue, fabrics, trim, buttons, markers, paper, lace, embellishments and anything and everything else you want!!
We are going to make a Mixed Media Mini Wood Block House!
SENDER'S CHOICE though you may look at your partner's profile if you want to make something extra special!
Find a wood block (no smaller than 3 x 5) and do some searching on Pinterest or simply look at the images below.
You will decorate your wood block ANY WAY you choose using whatever mixed media you want.
I would not suggest going over 4x6 or 4x7 size simply for shipping reasons but you can make your house any size you wish 3x5 and up!
I found a wood block at Michael's but feel free to make your own, find an old block at a garage sale or a flea market or hardware store.
Decorate your block, use nice textures, embellishments, found items etc.. have FUN!!
Below are a few images I found of some cute ones.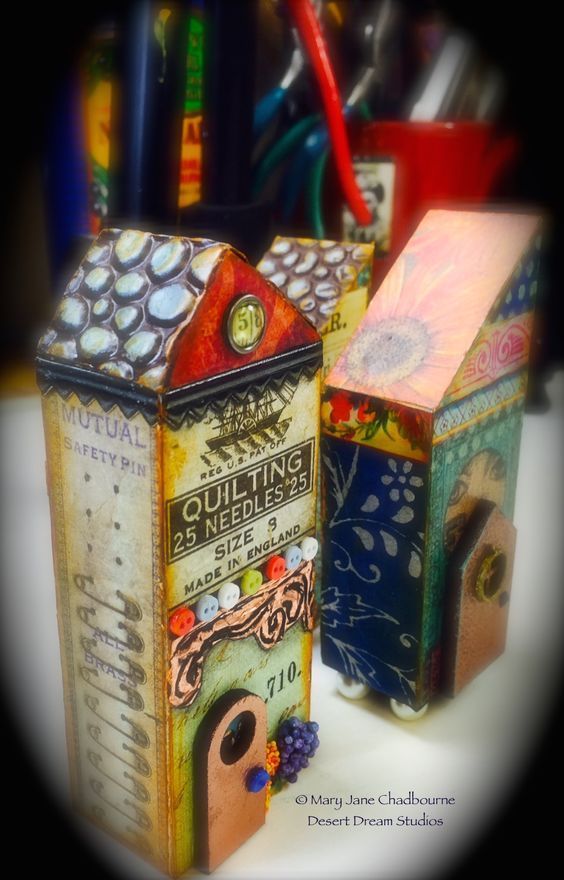 Ok! So that's that! This is a closed, tight-knit group so I wont put any of the mumbo-jumbo rules and what not, you know 'em by now!
Let me know if you have questions! You can start your house at any time since it's sender's choice.