3 partners
Please send your partner at least 5 Rubber stamped (Black ink), 2 inch or larger, stamped images on cardstock. (Cardstock should be at least 2 1/2 x 3 1/2 or larger in size)
Important
Please don't stamp all images on one single sheet of cardstock. Do not stamp both sides of cardstock -- people use these images for ATCs and card making, scrapbooking, to make bookmarks etc... Please cut them out and leave a leave a little border around the design... Like this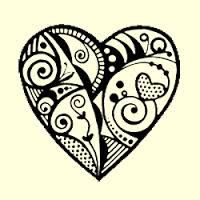 People use these to color in and use on ATCs and card making and all sorts of paper crafting projects!
In this swap, please don't just stamp words.. this is for a stamped image - words can be part of it but not just words.
Please NO Holiday, religious or dollar store images for this. Use your nicest stamps for this swap. No Happy Birthday, Merry Christmas, Happy Easter etc... I want us to trade IMAGES. If you don't quite know what I mean, please message me.
Important No recent ones or unresolved 3s.
4.97 Rating or higher
I will angel if need be! ~ PM me with questions :) @ScrapHappyGabi