I love decorated postcards.
Sorry about the misnumbered paragraphs. Its a glitch not me.
Select any postcard that is store bought, Zazzle, Postcard Faire and similiar OK. Ad/free OK as long as one side is blank.
NO homemade/homeprint.
Decorate the blank side with 5 elements.
Use:
Markers
Rubber stamps
Die cuts
Stickers
Cancelled postage stamps
Washi
Images/cutouts
acrylics
doodling
etc.
Use at least 3 different elements 5 total.

No foam stickers.
Think Bold'ish instead of tiny.
Dont forget your name & ID & swap name.

Send naked, nude, stamped, slapped. Means dont send in a envelope.
You dont have to write much or anything since the decorations will take up much of the message area.
7.Sprinkle with love, be kind because life is hard and constantly changing & rate.
The fine print for newbies:
Be udderly kind and never rate a one or three without contacting the swapper first. Cuz it sucks otherwise.
Be udderly courteous cuz it can make or break a bad swapper experience.
Be udderly fair and Karma shall be fair to you. In theory anyway.
If youre gonna be on this site for any time and/or join weight specific swaps its beneficial to own a cheap manual/electronic scale.
Non raters will be sent to swapbot jail.lol Seriously, you must rate.
Canada is 2oz for one stamp unlike the U.S FYI. But Not applicable here.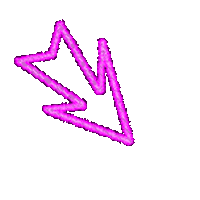 P.s...........
3's suck. They lower your score, prevent a swapper from joining swaps and in many cases unnecessarily hurt people. If you feel you need to rate a 3 please contact the swapper first.
Say noooooooooo to these 3's: The 3 given by the double profiler whos gone the next day, the moody 3, Im making up my own rules 3, the vindictive 3, I got-a-3-youre-getting-a 3, the angry 3, the made up 3, I-dont-care-what-the-rules-are 3, you-sent-one-day-late-3-and-didnt-tell-me-3, Im-sending-your-envie-off-to-the-crime-lab-and-when-it-returns-3. lol