I have two beautiful children and three beautiful step children!
Mia who is 6 years old and in the frist grade. She loves Hannah Montana, Wizards of Waverly Place, Tinkerbell, clothes, shoes, make-up, books, writing, lipgloss, hair accessories, babies, coloring, etc.. all the girly stuff.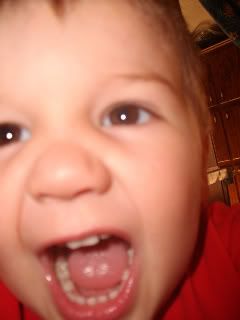 Braden who is 3 and will start Pre-K in 2010. He loves Spongebob, Super Why, Curious George. He loves hotwheels and big trucks. Wreckers and big tow trucks. he likes to draw and color.
Peyton, Ashleigh and Kelsie
Peyton (tallest) Loves drawing and band Ashleigh and Kelsie are the same as Mia and like the same things, they are all total girly girls!
So you counted right, thats 5 kids total!