---
. . . . . . . . . . . . . . . . . . . . .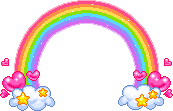 . . . . . . . . . . . . . . . . . . . . .
Make your partner's day magically delicious with this mini charm pack swap!
---
A charm pack is a bundle of 5" squares of precut quilt fabric. It normally features an array of coordinating patterns from a designer's collection, but we will be making our own collections using fabrics and coordinating odds and ends we have on hand in our stashes.
This swap is our first in a series working our way through the rainbow. We are beginning with the color:
RED
---
You will send your partner FIVE pieces of fabric in good, clean condition cut in 5" X 5" (12.7 cm X 12.7 cm) squares. At least THREE of these pieces must be predominantly RED. TWO of the pieces can simply have red in them. Each square must be cut from a different piece of fabric.

Find at least THREE different odds and ends in your stash that your partner might use with the fabrics you send to create small hand-stitched projects such as amulets, Teesha Moore patches, ATCs or Kandinsky stacks. Options include (but are not limited to) buttons, fringe, charms, beads, sequins, ric rac, lace, embroidery floss and felt pieces.

Since this is an international swap, I'm trying to make it possible to complete it with the investment of a single stamp. The sewing supplies you mail to your partner must weigh at least .7 ounces or 20 grams. Please be aware of the possibility of additional postage being required if you choose to make an envelope using heavy paper or include correspondence on a card.

Remember to tuck your swap information into the envie.

Suggestions, concerns, questions and random comments are always welcome.