1 partner, 2 mini matchbook notebooks suitable for use in a junk journal.
Each matchbook notebook should be small (at least 2 x 2 but not bigger than an atc) and have 3-5 pages in it.
The covers should be embellished and the pages can be lightly embellished (patterned paper plus a sticker or bit of washi ) but no plain white papers.
Please be sure the matchbook isn't too thick so it fits into a junk journal. Senders choice for themes and colors.
Can be mailed opened/flat to save on postage!
If you are on Instagram, post a pic with the hashtag #cpgswap.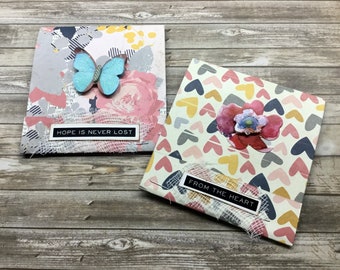 If you are