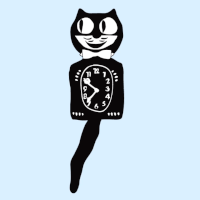 It is MailArt-time: Scavenger Hunt #3
You are more than welcome to join this swap if you have never participated before, or if you have never done MailArt before!!
There are so many ways to make MailArt ( think drawing, collage, washi, mixed-media...think full covered envelopes with 1000 bits and bobs to explore or think of a well composed drawing on the envie,..). We are not looking for instagram perfection, we are looking for fun :)
This is an eclectic group (hurra!) so maybe you will be surprised with a completely different style than yours!
The MailArt is on the envelope, not in the envelope :) (it can be a pre-made or an handmade envelope. If the envelope is handmade, for example from a magazine page or craft paper, this is not mail art alone & you must add other details...)
Please make one MailArt envelope for your one partner that incorporates at least 3 of the following themes into your design, in some way.
flowers

map

silver

question mark

february (the word, or something representing the february-feeling, the name in your language,..)
and finally
Your choice on what type of mail art....collage, stamping, paint, sewing, mixed media, ...
Be sure to include a note at least with your swap-bot-name and swap info!! But maybe you list your used themes? A little extra surprise is optional, but always nice :)
So:
1 partner
1 MailArt envelope incorporating at least 3 out of the themes: flowers/map/silver/question mark/february/bicycle
1 note.
Any questions, please feel free to post below or PM me :)
Have fun :)