Welcome to my profile! My name is Evan. I have arranged my profile in bullet points, so it is easy to navigate and read.
🏳️‍🌈♉️🎥👩🏻‍🦯👩🏻‍💻☦️🤬🎧📓🐕‍🦺🧶🦊☕️⛸🎮🗝💌💤🇮🇪
ME IN A NUTSHELL:
🧠 I am autistic
🐾 I have a chihuahua
👩‍❤️‍💋‍👨 I am married
🎬 I live in Hollywood
🏳️‍🌈 I am an asexual demi-girl
♉️ I am Taurus
👩🏻‍🦯 I am legally blind (I can see about 10 feet)
🛸 My husband wrote a TTRPG game. It's called Jump Rangers and it's about Kid Space Commandos fighting alien dinosaurs and robots, click the link and check it out!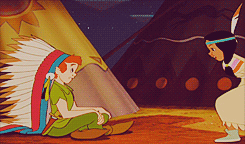 ---
Favorites
❤️ Color: Pink and Tiffany Blue (My capsule wardrobe is black, white and pink)
🧡 Number: 13
💛 Flower: Fireweed and Forget-me-nots
💚 Animals: Swans 🦢(especially signets/babies) Seals, Chickadees & Fox 🦊
💙 Place: Disneyland
💜 Candy: Marshmallow
❤️ Cookie: Stauffer's Animal Cookies
🧡 Cupcake: All the cupcakes! 🧁
💛 Dessert: Cupcakes
💚 Ice Cream: Vanilla
💙 Fruit: Strawberries 🍓
💜 Pizza: Cheese
❤️ Sandwich: Butter and Jam
🧡 Cereal: Cheerios
💛 Cold Drink: Green River Soda
💚 Coffee: Starbucks 💚
💙 Tea: Nutcracker Sweet and Sleepytime by Celestial Seasons
💜 Video Game: Never Alone (slightly obsessed atm)
❤️ Book: Peter Pan
🧡 Comic: Mouse Guard & Babymouse
💛 Authors: Brian Jacques
💚 Artist: Lucy Flemming
💙 Song: Moonlight Sonata
💜 TV Show: Doctor Who
❤️ Cartoon: Sofia the First, Invader Zim, Gravity Falls and Code Lyoko
🧡 Top 10 favorite movies: Peter Pan(2003), Rise of the Guardians, Brave, Tomorrowland, Pacific Rim, Onward, **Legally Blonde*, Eddie the Eagle, Aquaman, Raya
💛 Super Hero: Captain Marvel
💚 Season: Fall 🍂
💙 Sport: Figure Skating ⛸
💜 Holiday: Russian Orthodox Christmas (Jan 7th)
---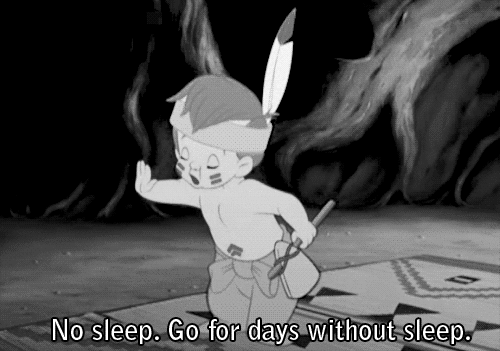 😏 Just kidding I love NAPS!!
---
Ice Dance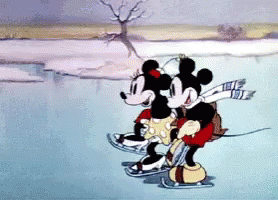 I am training to take my Ice Dance tests. There are 22 of them O_O I love being on the ice so much. Ice Skating is a Special Interest.
I would 💕love encouraging letters, swaps and gifts based on ice skates, ice dance and figure skating.
Things like:
⛸ Ice Skating ephemera, stickers or washi
⛸ Ice skating postcards or notecards with a letter or new for me to write on
⛸ Anything vintage figure skating or Sonja Henie
⛸ Any cartoon characters or animals on skates
⛸ Anything from or inspired by figure skating on my etsy wishlist
⛸ Old skating pictures from books and magazines
⛸ Ice skate ornaments (I have them out all year)
⛸ Starbucks gift cards (Training is SO EARLY!!)
⛸ ANYTHING with Ice Skates on it
---
American Girl
I have two American Girl dolls. One is Jasper(she is like the one pictured above) - She is my mini me, and has an instagram account (link above.) My other doll is Nuna - She was AG Kaya doll, but now is my Alutiiq doll. (she can be seen on Jaspers instagram) They are a HUGE part of my life. Jasper pretty much goes everywhere with me. (I am not an AG collector, and do not know much about the American Girl Brand. I just love my two dolls, and do not plan on getting any more)
My wishes for Jasper are: (they can be any brand, 18" doll items, they do not have to be the AG brand)
Stickers or stamps from other countries for her passport (under 1" or it won't fit)
Stationery supplies that are doll sized and/or letters on doll size stationery to Jasper especially postcards
Mini stickers, washi and ephemera for her journal (she has a travelers notebook the pages are 1.75X.5")
Visual Impairment Cane
Skating outfits
A regency dress
Hand made, crochet or knit items
Sleeping bag
Matching hats, bracelets, accessories for her and me
Any fun doll sized items (1:3 scale/18" doll)
Anything with her name on it JASPER
---
Collections
⚜️ ALL THE PETER PAN
⚜️ Glassybaby Votive holders
⚜️ Keys - modern and skeleton (you can send me any keys from your junk drawer that you don't know what they belong too)
⚜️ Button Bouquet Stems like these
---
Things that make me HAPPY
🙂 Peter Pan - Always Peter Pan
🙂 Anything from my favorites list
🙂 Ireland: Flags, food, clovers(three leaf), harps, Guiness, etc. I am in process of getting citizenship, atm.
🙂 Anything with my name EVAN on it
🙂 Anthropomorphic Mice and Woodland Creatures
🙂 Figure Skates ⛸ and Ice Skating
🙂 My Travelers Notebook Journal - it is standard size, handmade leather and looks like River Song's journal from Doctor Who. This thing is my life and my brain!!
🙂 My husband said I have a Drinking Vessel Problem - I just can't say no to fun mugs, tea cups and travel mugs. I also have a plethora of Disney drinking vessels. 🤷🏻‍♀️ They make me happy.
🙂 My American Girl Dolls
🙂 Candy - I like fruity things & suckers. I really like trying candies from all over the world.
🙂 Gudetama 🥚
🙂 Starbucks
🙂 Star ⭐️ shaped items
🙂 Pink things
🙂 Cute and vintage-y robots
🙂 Disney - Mickey Mouse, Pluto (he proposed to my dog when we were at Disneyland, I will never forget that moment), Hei hei, Rex, Merida, Snow White, Peter Pan (any character from that movie), Tigerlily, Bruni, Figment, Duffy Bear and Friends.
🙂 Daiso stationery items, especially the Disney stuff! (really ANYTHING from Daiso...love this store!!)
---
Things I am wishing for
✨ Peter Pan
✨ Starbucks, Target, Daiso gift cards
✨ Anything from or inspired by my Amazon or Etsy Wishlist above (if you own something and want to pass it on or if you can make or find it cheaper - please do)
✨ Journal stickers - The task specific kind (garbage, cleaning, pet care, appts, bills, etc)
✨ Items for Luna my Chihuahua (she just had a birthday)- no rawhide please. She is almost 7 lbs, and wears a size small. She likes soft toys and things with hangy bits (ears, strings etc) over rubber toys
✨ Stationery items for Jasper. Doll sized. Stationery sets, cards, postcards and supplies.
✨ I really love themed mail! Where the envelope and contents are all tied together. Pocket letters, flip books, mail art (especially mail art) or an envie filled with all one theme. They are my favorite happy mail to get! (If you need theme ideas ANYTHING from my profile or send me one of your favorite themes!!)
---