PLEASE NOTE the blue box I usually drop my mail in, is no longer there. I am assuming the Post Office did it, but just in case, I want you to know. In case something I sent didn't make it. Just let me know.
Welcome to my profile! My name is Evan. I have arranged my profile in bullet points, so it is easy to navigate and read.
ME IN A NUTSHELL:
👩‍❤️‍💋‍👨 I am married to my best friend, Tenny(13.9.19)
🎬 I live and work in Hollywood
🎧 I am autistic (if you couldn't tell by my name)
🐕‍🦺 I have a chihuahua ESA/Autism Dog named Luna Lovedog
🛸 My husband wrote a TTRPG game. It's called Jump Rangers and it's about Kid Space Commandos fighting alien dinosaurs and robots, click the link and check it out!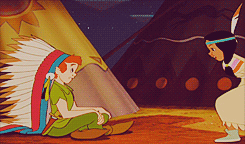 ---
Favorites
❤️ Colors: Tiffany Blue and Orange are my favorite color combination. Pale pink/blush is my favorite singular color.
🧡 Number: 13
💛 Flower: Orange Roses, Fireweed and Forget-me-nots
💚 Animals: Swans 🦢(especially signets/babies) Seals, Chickadees & Fox 🦊
💙 Place: Disneyland
💜 Candy: Suckers
❤️ Cookie: Sugar
🧡 Cupcake: Sprinkles
💛 Dessert: Krispy Treats
💚 Ice Cream: Vanilla
💙 Fruit: Strawberries 🍓
💜 Pizza: Cheese
❤️ Sandwich: Grilled PB&J
🧡 Cereal: Cheerios
💛 Cold Drink: Lemon Lime Kool-Aid (the green one)
💚 Coffee: Starbucks 💚
💙 Tea: Nutcracker Sweet and Sleepytime by Celestial Seasons
💜 Video Games: Never Alone and Disney Infinity (always looking for power discs)
❤️ Books: Peter Pan, Anything Neil Gaiman, The Parasol Protectorate, Miss Peregrine's Home for Peculiar Children (#StayPeculiar), Subtle Knife series, and Redwall series
🧡 Comics: Mouse Guard & Babymouse
💛 Authors: Neil Gaiman, Brian Jacques
💚 Artists: Lucy Flemming & Lorraine Loots (the Art for Ants lady)
💙 Songs: Moonlight Sonata, Wizards of Winter, Musicals and Disney
💜 TV Show: Doctor Who
❤️ Cartoons: Sofia the First, Invader Zim, Gravity Falls and Code Lyoko
🧡 Top 10 favorite movies: Peter Pan(2003), Rise of the Guardians, Brave, Tomorrowland, Pacific Rim, Legally Blonde, Eddie the Eagle, Aquaman, Marie Antoinette, Penelope (2006)
💛 Super Hero: Captain Marvel and The Doctor
💚 Season: Fall 🍂
💙 Sport: Figure Skating ⛸ and Archery
💜 Holiday: Russian Orthodox Christmas (Jan 7th) and Halloween
---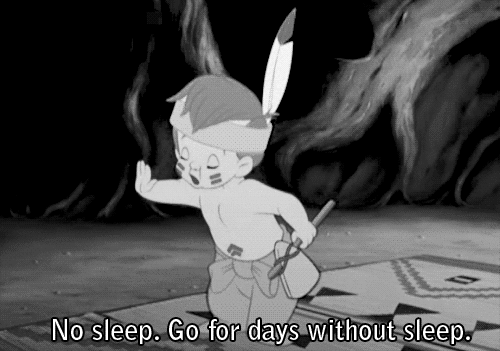 😏 Just kidding I love NAPS!!
---
Collections
⚜️ ALL THE PETER PAN
⚜️ Keys - modern and skeleton (you can send me any keys from your junk drawer that you don't know what they belong to) I love keys!
⚜️ Miniature toys and items under the size of a quarter or so. I have an apothecary jar I put them in. I play with and sort them randomly.
⚜️ Vintage Buttons which I make into Button Bouquet Stems like these
---
Things that make me HAPPY
🙂 Peter Pan - Always Peter Pan
🙂 Anything from my favorites list
🙂 Anything with my name EVAN on it
🙂 Anthropomorphic Mice and Woodland Creatures
🙂 Kokeshi Dolls
🙂 1920/30s Jazz Age, Lawn Parties, flappers, Depression Era and Prohibition Era
🙂 My American Girl Doll. Her name is Madge Ickel. She is an American Girl Kit Kittredge doll. She is mostly Depression Era, but I like to say she is a Time Traveler. She does kind of look like #13, doesn't she? She's a 1920s girl living in a 2020s world.
🙂 Archery/Arrows - Olympic Rings, targets, etc
🙂 Starbucks
🙂 Marie Antoinette - Rococo, Florals, Gold leaf, Shabby Chic florals, toile,
🙂 Cute and vintage-y robots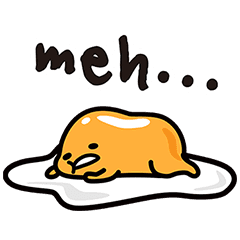 🙂 Gudetama 🥚
🙂 Disney - Mickey Mouse (especially Sorcerer Mickey), Donald Duck (I was him on ice), Pluto, Hei hei, Rex, Merida, Snow White, Peter Pan (any character from that movie), Tigerlily, Bruni, Figment, Duffy Bear and Friends. Star Wars - D-O, x-wings and mouse droids. Marvel - Captain Marvel, Loki, Scarlet Witch
🙂 Daiso stationery items, especially the Disney stuff! (really ANYTHING from Daiso...love this store!!)
---
Things I am wishing for
✨ Marie Antoinette (also shabby chic/cottagecore)
✨ Starbucks, Target, Daiso, Disney Store gift cards
✨ Anything from or inspired by my Profile or Wishlist above (if you own something and want to pass it on or if you can make or find it cheaper - please do)
✨ Archery/Arrows/Olympics
✨ 3/8" ribbon - 1 yard samples
✨ Pretty Hair Things for short fine hair
---