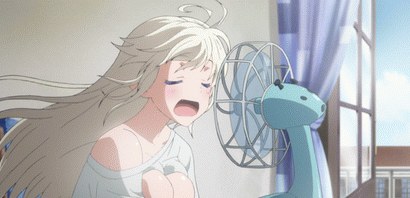 .。゚+..。   ゚+..。゚+.。゚+..。   ゚+..。゚+
✧* 𝗠𝘆 𝗻𝗮𝗺𝗲 𝗜𝘀 𝗦𝘁𝘆𝗿𝗹𝗶𝗻𝗴 ✧*𝗜'𝗺 𝗮 𝟮𝟮 𝘆𝗲𝗮𝗿 𝗼𝗹𝗱 𝗚𝗿𝗮𝗽𝗵𝗶𝗰 𝗗𝗲𝘀𝗶𝗴𝗻𝗲𝗿 ✧
𝙋𝙇𝙀𝘼𝙎𝙀 𝙉𝙊𝙏𝙀! 𝐈'𝐦 𝐭𝐫𝐲𝐢𝐧𝐠 𝐦𝐲 𝐛𝐞𝐬𝐭 𝐭𝐨 𝐠𝐞𝐭 𝐚 𝐮𝐬𝐞𝐫𝐧𝐚𝐦𝐞 𝐜𝐡𝐚𝐧𝐠𝐞 𝐬𝐨 𝐩𝐥𝐞𝐚𝐬𝐞 𝐝𝐨 𝐍𝐎𝐓 𝐫𝐞𝐟𝐞𝐫 𝐭𝐨 𝐦𝐞 𝐚𝐬 𝐝𝐚𝐧𝐝𝐞𝐥𝐲𝐨𝐧. 𝐈 𝐠𝐨 𝐛𝐲 𝐦𝐲 𝐧𝐚𝐦𝐞 𝐨𝐫 𝙀𝙇𝙁𝙇𝙄𝙉𝙂
o()xxxx[{::::::::::::::::::::::::::::::::::>
All my Cards that I make are hand drawn, or digitally drawn, I prefer receiving cards that are also hand drawn/ painted as well! Its so cool to have a collection of other artists drawing styles! I love anime comic art & fantasy art as well
𝐈𝐦 𝐦𝐨𝐬𝐭𝐥𝐲 𝐡𝐞𝐫𝐞 𝐭𝐫𝐲𝐢𝐧𝐠 𝐭𝐨 𝐜𝐨𝐥𝐥𝐞𝐜𝐭 𝐭𝐡𝐢𝐧𝐠𝐬 (𝐈 𝐜𝐚𝐥𝐥 𝐭𝐡𝐞𝐦 𝐥𝐢𝐟𝐞 𝐬𝐩𝐞𝐜𝐤𝐬 𝐨𝐫 "𝐬𝐩𝐞𝐜𝐤𝐬" 𝐟𝐨𝐫 𝐬𝐡𝐨𝐫𝐭) 𝐟𝐨𝐫 𝐦𝐲 𝐣𝐮𝐧𝐤 𝐣𝐨𝐮𝐫𝐧𝐚𝐥! 𝐖𝐨𝐮𝐥𝐝 𝐥𝐨𝐯𝐞 𝐭𝐨 𝐬𝐰𝐚𝐩 𝐰𝐢𝐭𝐡 𝐬𝐨𝐦𝐞𝐨𝐧𝐞 𝐰𝐡𝐨 𝐚𝐥𝐬𝐨 𝐧𝐞𝐞𝐝𝐬 𝐬𝐩𝐞𝐜𝐤𝐬 𝐟𝐨𝐫 𝐭𝐡𝐞𝐢𝐫𝐬 𝐚𝐬 𝐰𝐞𝐥𝐥.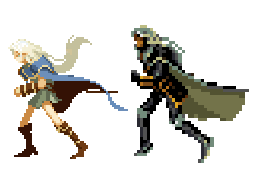 .。゚+..。   ゚+..。゚+.。゚+..。   ゚+..。゚+
✦ I am a sucker for white haired characters  
✦ LOVE elves, anything elf related I will cherish especially if they have white/silver hair   
✦ I'm really into Angels (more of the warrior type angels) And also Succubus/demons. Some other favorites are plant fae, Orcs, Harpies, and knights.
✦ Some graphic novels I've read recently are Snot girl, Deedlits tale, Claymore ,Girl from the other side, and SAGA ( 100% recommend saga if you haven't read it) I lovee looking through graphic novels at my local book stores, lots of Unique styles. ✦ Gaming consols that I also charish, is Sega dreamcast, Ps2, Gamecube, and gameboy
.。゚+..。   ゚+..。゚+.。゚+..。   ゚+..。゚+
✦>>I LOVE DIGIMON
✦ I also collect gaming consols!
✦ I play MTG (magic the gathering) & DnD (fav race is Tiefling ofc)
✦ like anything medieval (swords,axes armor, mythical creatures, wizards, potion bottles , etc)
✦ Video games are a favorite, I've been into more PC games lately. I like castlevania, Final Fantasy, Fire emblem, dark souls, bloodborne, legend of zelda, dragonage, animal crossing, Oblivion, Witcher, elden ring, Wonder labyrinth, secret of mana, megaman legends 2
( I am open to any video game art though so dont feel limited to just those! same to the anime/show list- if you think Id like it I probably will) ✦ I watch old anime like Hellsing, witchblade, I couldnt be a hero so relucantly I got a job, The record of Lodoss war, & inuyasha but i'm also a fan of new shows like Ancient Magus bride, castlevania, claymore, space dandy, berserk, devilman crybaby, & lots more that I can't think of on the spot lol
✦ Other shows/movies I like are the dark crystal, howls moving castle, Westworld, Hellboy, Lotr, etc.
✦ I collect a lot of Business cards (almost have a full binder full!) and stickers as well c: My favorite business cards are the Artist ones (usually have artwork on the front and creators name on the back
✦ I have a cute orange cat with lil white boots that is my only child :3 he iis 8 years old!
✦ Specific characters that I love: Deedlit (record of lodoss war) Alucard (hellsing) D'peal (Vampire hunter D) Angewomon/terriermon (digimon) Mew/ silver ninetails (pokemon)