Please take a look at proper postal address formats and placements CLICK HERE
My post office is not tolerant of designs or decorations I've found out. Also please put special stamps inside the envelope, my mailman hates stamps and marks them out with a big red marker or a big black pen even if they are already cancelled. It's so sad.
My word for 2022 is: Freedom. Anything representing that word , I'm actively seeking.

I don't drink tea or eat candy and I don't sew or crochet. Also please let me know if I've made a mistake. I'm still learning. It took me a long time to figure out I'd been sending bags with previous signers! I'm a daydreamer and sometimes I really don't know what's going on unless you tell me nicely. 🙈🌸
A Note: If you get something returned back to you, please send it through again. My main post office gets confused 🤨
♥️♥️♥️♥️ Also I always send my swaps. If you don't get one from me Please Please contact me after a few weeks and I will resend. Also, for any international swappers. I will always contact around the month mark and if I don't hear back from you, after a few weeks, I will rate down. Please just stay in communication so I'm not wondering wtf happened! ♥️♥️♥️♥️
🎆 A few things that are special to me:
📮 Stamps- used/new with bees on them
🎫 ANY EPHEMERA! Especially of Elvis
🗽 Postcards
Lake Baikal in Russia
Animal Art
Moomins
Eclipses
Lenticular
Inuit Art
Statues
TAKASHI MURAKAMI Art
Old Houses
Forests
Pop/Punk Art
Opera
Spaceships, Aliens
Tsuchiya Koitsu Art
Cryptids
Ancient Lakes
Robots
Doors
Lamps
Iroquois Art
KATSUSHIKA HOKUSAI Art
Electric Neon Signs
Scary/Horror
Pulp Fiction Art
Machines
Ibis
Fractals
Yellow birds
Oceans/bodies of water in color
UFO
State views (not multi-views)
Elephants
Elevators
Notre Dame
Hot air balloons
Chinese New Year
Bauhaus Art
Conspiracy
Covid Propaganda
Trains
Maps
Curiosities- anything unusual
Book stores
Kawaii
Borg
Bicycles
State parks!
Postcards with many of one thing on it
Long shot ask: "Where's Waldo?" postcards
If it's a postcard bag or "send 5" type swap I like strange modern ones! Anything but Pixar haha you can send Pixar as a joke as an extra, but makes sure you mention it's a joke and also just throw it in the trash. Lol
🐥🐦Stickers
thin washi stickers of people, animals, or plants
micro stickers to cover up spelling mistakes
colorful/bright
statues
sealife
animals
lenticular
European
map
motivational quotes
🦧 Bigfoot decorated things like stickers, notecards, etc.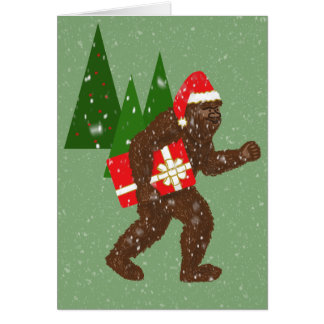 🗺 Maps/Map Book Pages, things with maps on them.
Video Games
Portal and Portal 2
Superliminal
Fallout series
Witcher 3
7 Days to Die
Slime Rancher
My Time at Portia