Favorite postcards: postcards may be sent to me in an envelope or naked (your preference is fine with me), recipe postcards, state map/flower/flag, large letter cards (state or country's name, etc.) postcard showing ethnic dress or costumes of other nationalities, pictures of food from other countries, "Greetings from..." postcards. I also like vintage postcards showing clothing, buildings, and autos of that time period.
Favorite things to do to: traveling, cruising, going to garage/estate sales, visiting zoos, journaling, reading, playing Frisbee with my dog, going on picnics
Favorite items to collect: postcards, notecards, stationary, stickers, note pads, post-it notes, journals of all sizes, color pens, touristy or just plain cute key chains, potholders, kitchen towels, small calendars with pictures from other US states or other countries, bookmarks, maps of your city/state/country.
My unusual obsession: deviled egg plates/platters. I started collecting these in the last few years and only have 4, all made of colored glass (green, clear, and amber....wanting a white one). They don't have to be antiques necessarily, just pretty or unusual.
Favorite color: Pink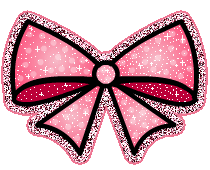 Favorite food: Mexican, especially Chicken Fajitas
Favorite drinks: Diet Dr. Pepper , coffee, unsweet iced tea, margaritas, Diet Coke
Favorite snack: string cheese, sugar-free pudding and jello, sugar free candy
Favorite spa items: Bath and Body shower gel and lotion, net scrubbie
Favorite holiday: Christmas and enjoy Nativity scenes (on cards, viewing live Nativity scenes, small nativity sets, stamps, etc.)
Favorite flower: iris, sunflower
Favorite sports: Football - Dallas Cowboys, University of Texas Longhorns; NASCAR - Dale Earnhardt Jr.