HELLO, WORLD!
In my 40s and with a kid to take care of, I've started picking up my old hobbies of collecting stamps and postcards again just to kill time while waiting for my boy doing his homeworks. But then I started to get a little creative every day I spend my time looking at my collections and swapping with new friends. Now I make it my mission to teach my little boy a little bit about geography and the world in general through stamps.
---
I joined Instagram a couple while ago and noticed some young people putting up tags like 'mailart' and 'stampswap' and even 'minisheetswaps', and it got me into digging through my old trunks for my old stamp albums. Turned out now we can swap through Facebook, Instagram, and now SwapBot! Hurray! I created this account to look for anyone who swap stamps and postcards.
I have a 9 y.o. boy who's into dinosaurs and whales, and he's starting to get into philately, much to my delight. He's the reason I join Swapbot, hoping that maybe there's someone out there who would be kind enough to swap his/her dinosaur stamps for stamps or postcards from Indonesia!
---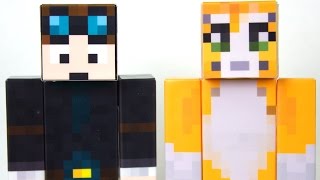 I'd also like to join a swap on behalf of elementary-school kids so that my kid can join in the fun.

Preferably flat paper-based stuffs:

postcards, stamps, low-value banknote, hand-drawn or hand-painted drawing/painting, origami, stampylongnose-related, anything related to dinosaurs, dinosaurs, and dinosaurs.. need I say more :).

Please do not send the following:

candies/chocolates of any kind (he's hyperactive so I tried to rein in his candy intakes), nudity, violent videogame/movie, characters, Halloween, politicians.
---
POSTAGE STAMPS

I love stamps, used and mint, new and vintage, you name it.., and when I swap I try to carefully pick the best conditioned stamps (if used condition - no damages/big tears, and unhinged) for my swap partner/s. I would expect my partner/s to do just as well.

For STAMPS, I look for these following themes:

Dinosaurs
Whales, Penguins, Seals, Sea Turtles
Marine Life
Birds
Horses
Sports: Gymnastic, Swimming, Water sports, Football, Equestrian
Ballet
Lighthouses
Ships
Architectures, Famous places & landmarks
Famous people, royal families, presidents
Cultural Heritage (textiles, costumes, etc)
---
POSTCARDS

I prefer my postcards naked, stamped, and left blank - except for my address and the sender's address (Unless the swap states otherwise). You may write a word or two, or a quote in your own language or script. I'm native Indonesian and our language doesn't have its own script, we use the same Roman letters as most Western countries.

For POSTCARDS, I look for these following themes:

Mapcards
UNESCO World Heritage List
WWF logo
GF Cards
Lighthouses
Ships
The Royal Families, Presidents
Ballet
Town shapedcards
Illustrated cards
Mountains and Volcanoes
Botanical Gardens
Famous landmarks
Cultural Heritage
---
Looking forward to swapping with you!
---
DIRECT SWAP

I'm offering postage stamps in mint or used condition from Indonesia. If you like MINISHEET, FIRST DAY COVERS, FULL SHEET, do let me know. We can figure out the swap via PM (private messages). If I have some more from other countries I'd let you know via PM also.
---
INT'L MAILING

It usually takes 4 - 6 weeks for mailing from Indonesia to the United States. I'm currently in Postcrossing, and I've had postcards traveling for as long as 42 days or more. Please allow some time for your mail to arrive. PM or email me at [email protected]. I have a habit of sending photo proofs so that my swap partner knows when his/her mail was sent.
---
Regards,

KakaKenneth