I have a large range of tastes, and these include:
Geeky things
Kawaii
Kitsch
Vintage
Indie
Floral
Retro
Cultural/ethnic/traditional items of your country
I've put together a couple of Polyvore collages to give you an idea of the sorts of things I like. This is just a visual guide, however things that adhere to my tastes are preferred and will get you a heart.
For geeky/kitsch things, I like: Star Wars, Star Trek, dinosaurs, science-themed items (cosmology, biology, chemistry, evolution, physics, astronomy, etc.), Atheistic items (as in the stages of evolution, Darwin fish, satire, etc.), anime, comic books, The Mighty Boosh, Sonic, Mario, Nintendo/Playstation/Xbox-themed items (not games, though in that case, I only have an Xbox 360), zombies, computer/gadget-themed items, Pac Man, Space Invaders, robots, Daria, Ghost World and more.
If it's related to science, sci-fi or video games, I'll love it.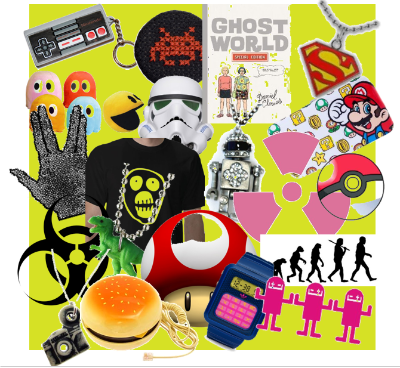 For kawaii things, I'm not picky as long as it's kawaii, but I do like: San-X, Sanrio, etc., food with faces, mushrooms, etc. I'm not too specific about brands, or authenticity. As long as it's kawaii, I'll still smile!
But please no more Hello Kitty. I love her, but I have enough HK merchandise!
Also, I have pen pals, so letter sets are always greatly appreciated!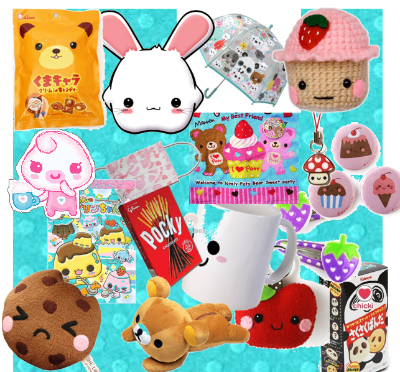 Extra info: Shirt size is XL or a 16 in Australian sizes. I like t-shirts.