We will decorate our partners profile with some Halloween images!!
Choose images that are no bigger than 300x300 so they fit! I find all of my images on Google.
Depending how many sign up... you will have up to 5 partners.
Add at least three images to your partners profile. You can always add more if you wish.
Add a little note of hello and be sure to say which group and which swap it is.
A little bit scary is ok since it is Halloween, but lets keep the images positive and pleasant to look at!!
Be sure that you send on time and Rate your partners!!
Have fun and Happy Halloween!!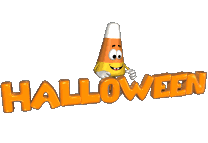 n order to swap in the 3's&1's group - you must not owe any swaps to active swap-bot members - or you must show in your profile or in the response section of the swap rating that you have attempted to resolve the swap
The group founders will take the unresolved 1's on a case by case basis