Letter writing your thing? You have come to the right place! ^^
This will be a monthly swap for free-themed letter writing
THIS IS JULY 2019 ^^
If you are a stationery connoisseur like myself, you may find yourself pining away after fancy letter sets :) They're just so cute and posh!
For this swap, we will be writing a letter to 5 partners on a letter set. To be considered a letter set, there must be a matching sheet of paper with an envelope. Can be more than one sheet, but minimum one.
These 5-partner letter swaps will be free-themed, so write about whatever you want! :)
5 partners!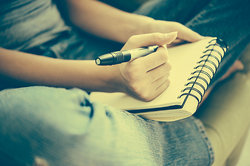 The fine details of this, that, and the other etc:
4.95+ rating

no 1s/3s unexplained

USA only

letter set with AT LEAST one sheet of matching paper

minimum of 25 type 2 / 3 swaps completed