@christy102194 and I are co-hosting an astrology-themed series of ATC swaps! [We are continuing off from the previous series from Leo onwards]This swap is for all astrology fans who love crafting and ATCs, feel free to participate in every swap in this series regardless of your sign. In this swap we will create a Scorpio-themed ATC for your partner.
This is the Scorpio round. Happy Birthday to all the Scorpios :)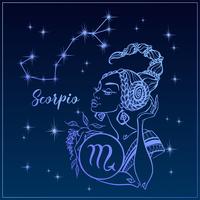 Scorpio is one of the most misunderstood signs of the zodiac. Because of its incredible passion and power, Scorpio is often mistaken for a fire sign. In fact, Scorpio is a water sign that derives its strength from the psychic, emotional realm. Scorpio's can be tense and their emotions run deep, they have great personal magnetism and great powers of persuasion.
Requirements -
1.) Create a standard ATC (2-1/2 x 3-1/2 inches) with a Scorpio theme. You can use the constellation, scales, or any one of the Scorpio-traits you feel inspired by. Any medium is acceptable as long as you put time and effort into your piece. Feel free to get creative!
2.) Write your name, username, and the swap name on the back of the card or include this identifying information with your card.
3.) Write a short note to your partner to say hello!
4.) They will be no more over lapping of dates sense we are all caught up now :)
Have fun and don't forget to rate! and remember communication is key :)