Who doesn't love dangle earrings? They're fun and dress up any outfit!
The swap is simple- send five new dangle pairs of earrings to your partner. You are welcome to check your partner's profile to find out their favorite color and taste, but it's ultimately up to you.
"Dangle" is defined as an earring that hangs from the earlobe. Try to pick new pairs that are an inch or longer.
No studs or clip-ons, please.
Examples might look like: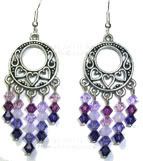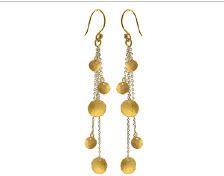 This will be a relatively flat package, probably fit in a medium-sized padded envelope. Please rate your partner after receiving your package! There is nothing more disappointing (or rude) than getting something and not replying.
Rate a 5 if you got five pairs of dangle earrings- regardless if they're your taste or not. Rate a 3 if you got less than five pairs of earrings, or if they don't meet the requirements (not dangle earrings). Rate a 1 if they didn't send anything and didn't respond to your messages.
I'm willing to angel if need be, but I really don't want any flakers! Happy swapping!