Hello... My name is Paige. (Slytherin if you are wondering. My hubby is Hufflepuff LOL)
Random Things/Themes I like (in no particular order)
Whimsical Art (made by you)
Scarves
Interesting/easy recipes (NO MUSHROOMS)
Note Cards w/ envies (blank on inside)
Christmas
Halloween (no guts or slasher stuff)
Handmade Envies that will hold 4x6 postcards
Fun children activities...4-5 years olds
Postcards (unused or sent naked) in any themes listed below
Stickers...No child/teacher/freebie type/3D/foam
Octopus...Well anything related to sea creatures but mainly octopus
Writing Pens
Fingerless Gloves (my office is freezing!)
Postcard Themes I Love
Fall/Winter
Abandoned Buildings (especially hospitals)
Flowers
Birds (especially Blue Jays & Cardinals)
Zentangles
Illustrations
Art (especially "free style or free form)
"Off the Wall"
Zombies/Monsters/Macabre
Vintage Halloween Patterns/Art work
Blues/Greens/Pearls/Purples/Oranges (think Autumn Tones...NOT Spring Tones)
Random Shapes
Vintage Circus Themes (minus the clowns though)
Haunted Places
Harry Potter
---
Dislikes:
Pumpkin Spice Flavored Stuff
Scrap Booking Items
Random bits of paper
Teacher / School Themes
Bland/Blah/Boring
Real Life Looking (i.e. I would rather have cartoon looking cat sticker sheets instead of "real life" looking sticker sheets) I don't mind real looking for postcards though
---
Absolutely NOT:
Anything that demoralize people (regardless of race/sex/sexual orientation, ethnicity etc.)

Anything showing negativity towards animals/children.

Anything about US Presidents...they are where they are mainly because of the $$ in their pockets...and until an honest caring person (black/white/male/female) is elected that truly cares about American people, I honestly and without remorse do NOT care to discuss it. No matter which side of the fence you are on.
---
I prefer a handwritten (personal) note on the backs of postcards versus a generic one. If you can't think of anything to write (and I know this can happen)...you can try one or two of the ideas below:
Postcard Topic Ideas
Favorite animal and why
Favorite color (how does it make you feel)
Tell me about your hobbies
Favorite time of year and why
Tell me about your children/grandchildren
Favorite Television Show (and what makes it your favorite)
Do you think we have anything in common, based on this profile...why?
If you are still stumped ... I also love doodles and little drawings. It doesn't have to be over the top or artistically perfect...just something special to you. :)
---
TV Shows: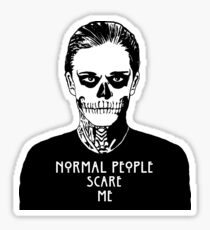 The Walking Dead
American Horror Story
Game of Thrones
Doctor Who
Bates Motel (So sad when series ended)
---
Random things the world doesn't need:
Racism
Body Shaming
Abuse (of any kind)
Media making mountains out of molehills
Liver & Onions