Hello, Call me Paige (that's my name after all). I take my swapping seriously and enjoy it at the same time. I rate and send on time, I expect the same from you. Life happens (we all know this), if you are in a swap with me and "life happens", let me know ASAP...I am not a difficult person even though my house is Slytherin. ;)
Be true to yourself & defend when you need to, but most important don't be an asshole.
Random Things/Themes I like (in no particular order)
Whimsical Art (made by you)...not really into ATCs, but if you are and you make me one, I certainly would never fault you for that. I am just saying I don't make them myself (too small for me LOL)
Scarves
Interesting/easy recipes (NO MUSHROOMS)
Note Cards w/ envies (blank on inside)
Christmas
Halloween (no guts or slasher stuff)
Kawaii - My favorite is Gudetama & Little Twin Stars
Georgia Bulldogs
Handmade Envies that will hold 4x6 postcards
Fun children activities...4-5 years olds
Postcards (unused or sent naked) in any themes listed below
Stickers...No child/teacher/freebie type/3D/foam
Octopus...Well anything related to sea creatures but mainly octopus
Writing Pens
Fingerless Gloves (my office is freezing!)
Postcard Themes I Love
Fall/Winter
Abandoned Buildings (especially hospitals)
Flowers (especially daffodils)
Birds (especially Blue Jays & Cardinals)
Zentangles
Illustrations
Art (especially "free style or free form)
"Off the Wall"
Vintage Halloween Patterns/Art work
Blues/Greens/Pearls/Purples/Oranges (think Autumn Tones...NOT Spring Tones)
Random Shapes
Alice in Wonderland (love the Mad Hatter)
Vintage Circus Themes (minus the clowns though)
Haunted Places
Harry Potter
---
Dislikes:
Nothing that is basically for a child (Dora the Explorer, Paw Patrol etc.)
Pumpkin Spice Flavored Stuff
Scrap Booking Items
Random bits of paper
Tea (I've tried to like it...but I just don't)
Teacher / School Themes
Bland/Blah/Boring
"Real Life" Looking Sticker Sheets I don't mind "real life" looking postcards though
---
Absolutely NOT:
Anything that demoralize people (regardless of race/sex/sexual orientation, ethnicity etc.)

Anything showing negativity towards animals/children.

Anything about US Presidents (or politics in general)...they are where they are mainly because of the $$ in their pockets...and until an honest caring person (black/white/male/female) is elected that truly cares about American people, I honestly and without remorse do NOT care to discuss it. No matter which side of the fence you are on.
---
I prefer a handwritten (personal) note on the backs of postcards versus a generic one. If you can't think of anything to write (and I know this can happen)...you can try one or two of the ideas below:
Postcard Topic Ideas
Favorite animal and why
Favorite color (how does it make you feel)
Tell me about your hobbies
Ghostly Experiences ♥
Favorite time of year and why
Tell me about your children/grandchildren
Favorite Television Show (and what makes it your favorite)
Do you think we have anything in common, based on this profile...why?
If you are still stumped ... I also love doodles and little drawings. It doesn't have to be over the top or artistically perfect...just something special to you. :)
---
TV Shows: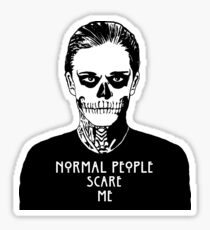 The Walking Dead
American Horror Story
Orange is the New Black
Game of Thrones
Doctor Who
Bates Motel (So sad when series ended)
---
Random things the world doesn't need:
Racism (of any kind)
Body Shaming
Abuse (of any kind)
Media making mountains out of molehills
Liver & Onions