I'm heading to the USA again in 2018 this time to visit Orlando so if you have any tips or info on visiting Disney World or Universal I'd love to hear from you xx

I'm a married Mum of two teenage daughters. I work full time running a cleaning company (up to 70 hours per week - phew) which keeps me active and gives me a time out to clear my head each day although it would be great of my phone didn't ring so often.
My feathered and furry family consist of King Arthur and Pope Francis the budgies, Levi the giant guinea pig and my psychotic blind silky terrier Corky and his permanently confused younger brother Buster. I'm always struggling to get more 'me time' in my craft room.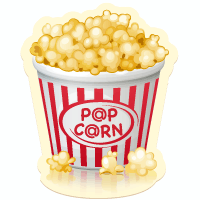 old black and white horror movies

Christmas Vacation

Harry Potter series

the Grand Budapest Hotel

Wendy and Lucy

Hairspray

John Hughes movies from the 1980s

Rocky Horror Picture Show

The Shawshank Redemption

One Flew Over The Cuckoo's Nest

Psycho

Amadeus

To Kill A Mockingbird

Jaws

Fargo

Tootsie

Close Encounters of the Third Kind

The Walking Dead

Gogglebox

Flight of the Conchords

Spaced

The Young Ones

the Twilight Zone

MASH

The Simpsons

Doc Martin

Shameless

The Office

Peep Show

Will & Grace

Dexter

Themes I like
Snoopy

The world of Harry Potter and quotes

Under The Sea and its inhabitants both real and imaginary

The Night Sky

Dr Seuss

Stephen King

Roald Dahl

Poe

Alice In Wonderland

The Wizard of Oz

The Universe & Space travel

Christmas

The Seasons

Halloween

The Walking Dead

Glitter

Disney

Swap Interests
ATC's. I cannot draw or detail paint very well no matter how hard I try. Mixed Media seems to be the style that suits me best

Handmade pockets and envelopes

Index Cards. I use 5" x 3"

Rolodex Cards. I use 3 sizes which are listed below

Die Cuts

Interesting or Patterned Paper Pieces

Small Journals – I love small flat journals with themes like 'a sentence a day' or 'about my day'

Accordion Albums

Ephemera – postcards, photos, magazine clippings, recipes, advertisements, images of anything in my 'Themes I like' list (above), quotes, die cuts, alphabets, childrens book pages

Non touristy postcards

Pages with text in languages other than English or unusual fonts for use in mixed media projects

Tip in Journal Pages

Flatback embellishments

Postage Stamps. I'm building quite an impressive collection now of stamps from all over the globe and am especially fond of stamps from Japan, The Netherlands, New Zealand and Canada

Altered Matchboxes. I haven't swapped these in a long time as the postage cost both within Australia and overseas is beyond ridiculous.

Currently Working On:
Altering an old childrens Christmas book I bought from the thrift store that I'm converting into a Quotes and Lyrics Art Journal with the help of a truck load of gesso

Rolodex Cards. I have 3 sizes to work on at the moment thanks to two awesome retro finds at the thrift store. 3.25"x1.75", 4"x2.25" & an oddly sized 4"x2.5" that I have a die for.

'Do You Ever Ask Yourself What If' book from Typo

A sentence A Day for 5 Years Journal

I have started a sort of Junk Journal although I don't like calling it that. It's a glue book/smash book/collection of things I find or am given and really like book. I guess it's the way a scrapbook used to be before big businesses got in on the act. The aim is to keep the embellishing of the pages to a minimum and to keep items that I love the look of, as opposed to an Art Journal or a Smash Book where every item no matter how mundane is kept.
Wishlist
any size paper pieces

halloween die cuts, papers or paper pieces and halloween embellishments of any kind. It's so difficult to obtain them here in Australia.

printed paper napkins

the front page of your local newspaper

used postage stamps

book pages in a language other than English or in an unusual font

anything with Pisces on it
I have 30 RAK/Happy Mail envelopes available from my massive recent destash available for anyone that would like one. They're all different and include things like die cuts, stickers, papers, embellishments, postage stamps, ribbon etc. If you would like one, just message me your address and I'll happily pop one in the mail for you.