Crochet hooks Small sizes 9 & below

Crochet thread size 10 or 20 any color (Would love some verigated colors)

Anything related to my favorite things mentioned above

I'm always looking to swap kawaii. (see last section)

Anything to do with dragons. I'm really looking for the USPS Year of the Dragon note card set with note cards, envelopes and stamps.

Unused forever stamps and 20c stamps are always welcome

Washi Tape!!

Anything real silver (coins, bullions, jewelry, etc)

Swarovski crystals

Headpins for jewelry making

Lucky Star origami paper

Cabochons (kawaii)

Rubber stamps (fantasy, girlie, asian, butterflies, flowers, koi, DRAGONS, giraffes, show me what you have!)

Origami papers

ANYTHING asian (I'd love an asian or dragon ATC!!)

FIMO canes and slices

ATC Supplies (cardstock)

Cardstock for scrapbooking

Scrapbook stickers

Findings for jewelry making (Sterling silver ear wires, headpins, eyepins, swarovski beads)

Candle making supplies

Moulding clay (fimo or other)

Cool stencils. Same likes as above. Dragons, giraffes, stars, flowers, filigree and similar designs (I'm looking for plastic stencils since the cardstock ones cut from cricut machines and similar only get a few uses before they're no longer usable)

Tokidoki Unicorno Frenzies!! I found them at Hot Topic. I think they're totally adorable! I want this one REALLY BADLY!!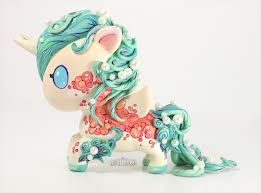 Postcards (please click my Zazzle wishlist to get an idea of the kind of pc's I like) with vibrant colors, landscapes, seascapes, kawaii, dragons, asian buildings, animals (any), state and city cards, (no vintage, please. See dislikes section)

Standard sized greeting cards and envelopes. I use these to send 4x6 kawaii memos. Thank you cards or blank with profile based designs on the front or handmade is always welcome

Notecards and envies (religious welcome!) I use these to mail just about everything small!

Sealable cellophane baggies that fit 4x6 kawaii memos, small memos and sticker flakes. I used to be able to find these at Michael's but they don't carry them anymore.

Rainbow loom bands (any color welcome)

4 weight yarn. Solid and variegated colors

Bon bons in any color

Matchbox template

Rolos (I'm just starting with these and I'd like to see what you've made to get my creative juices flowing)

Your competed APCs. I would love to see what they look like.

Handmade anything, really. I love learning new crafts. If I suck at it, at least I can say I tried.

Used postage stamps from all over the world. I would love it if someone who has a huge lot they'd like to swap for other items I have to trade

bead boxes. I love storage boxes. I use them EVERYWHERE!

Flatback rhinestones

safety eyes for amigurumi animals

fiberfill

fat quarters

Embroidery floss

buttons