Hello! Welcome to my little corner of the world. I'm a creature of the night aka a night owl. I love the night, moon and stars. The night is truly magical, beautiful and peaceful.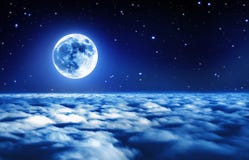 I love being silly and laughing. I love deep discussions or everyday discussions on just about anything. I'm a huge movie fan, but don't watch a lot of TV these days.
I love to craft. I lovelovelove ephemera/paper. I'm always collecting images and scraps. I'm currently obsessed with working in my many journals.
I'm a cat mom to my fur baby Midnight. He's a black cat and I love him with all my heart. I'm a big fan and supporter of all black cats.