Kittens start getting pregnant at just 4months of age.
Ohhhhh nooooooooo!
Without getting fixed they have several litters a year. Millions are killed every year; not enough homes. Your county, local animal rescue groups can provide a voucher to help get males and females fixed and happy!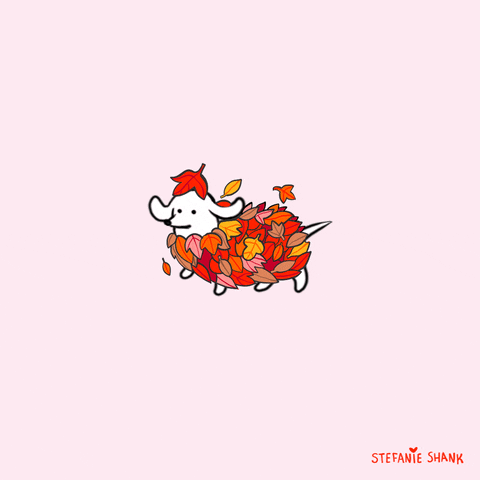 Breaking up with John Cusack......
Its true, I've broken up with JOhn Cusack. Im now dating his co-star BRAIN, I mean, BRIAN from IGOR cartoon. iF anyone has a BRAIN McDonalds toy I will gladly swap you for it.
The EGG and the Pussycat......
One day a few weeks ago-go I plopped onto my bed. With my right hand searching for coolness as it was a heat wave. I ran my hand under my pillow. Much to my surprise I pulled out a egg! A egg? How on earth? Oh, I betch it fell out of my bra. Mystery solved.
Hello fellow baudy botters, Alien artist, sleezy junking sisters, you know who you are. LOL
Art that Im drawn to:
Junk Art
Assemblage Art
Found Object Art
Trash Art/Toy sculptures/Tramp Art
Recycled Art
I've really never actually made anything yet, LOL, but Im gearing up for it.
Themes I Luv!
NOT SO MUCH TOURISTY
.....unless the swap calls for it:)
Sperm whales. Real or illustrated TOPS the list. :)

Atomic Age mid century design

Mushrooms, toadstools, Fungi

Postcards of your work!

Octopi so cool and cute

Flamingos: their eclectic pink is so pretty!

Manatees such lovely creatures!

PuMpkiNs real or artsy

cacti: watercolory cute cactus

Pickles....whole pickles with faces make me giggle, LOL

Playful pineapples

Festive Llamas and alpacas

Vintage Mail theme

Lemons Yellow is uplifting!

Postage Stamp Philatelic Fanatic

Numbers 13 & 7

Aromatherapy

Ocean Floor so mysterious

Positive affirmations
"Animal Box" Postcards
Doors leading to NoWhere

Doors cool, Arty, Antique, Unusual

Secret Passages
*Old creeky wood floors. Send the creek. LOL
Winding, old staircases

HeArTs

Magic 8 Ball. Remember the magic 8 ball?

Cities: Eclectic, Unique, Unusual, Old World
*Crescent Moons: exaggerated, whimsy
Hidden StairCases

Antique Gates
*CobbleStone Streets scenes
HatStands and Vintage Mannequins
*Vintage SuitCases
*Moby Dick ....just for the sperm whale
Retro anything scenes

Aliens cute, no skulls/ goop or gore.

Robots are cute

Burlesques

Felix the mid century Clock (I have a real one!)

Retro Televisions

Retro TypeWriters

Retro domestic scenes

Thomas Kinkade
Meditation
RisQue

Naughty

RecYcling

Disneys" Its a Small World"

Frosted Mountains

Fields of Confetti

Diamonds in the Sky

Impressionist/PoP ArT/Contemporary

The Jetsons ...the cartoon from 60's & 70's

Inspiration

Conspiracy Theories

Arty Arrows

The "EYE". Not goopy, icky, runny or yucky.

Astronomy: Space, Moon, Stars, Nebulas, Northern Lights, etc.

Childrens illustrations

Alice in Wonderland

Charlottes Web cute characters!

Charlie Brown & the Gang The voice of Charlie Brown recently passed. 2022. :(

Dr. Seuss

Chesire cat with sweet grin not sinister grin

Pixar... in particular Wall-e, Monsters Inc, Toy Story, pixar shorts:)))

animated inanimate objects: dancing spoons.

Any vintage postcard.

Vintage Christmas or Halloween.
Im a pescatarian.............
My favourite fish is DORY. lol
My favourite cake:
batter. LOL
Favourite foods..........
Fats, Carbs, sugar, puddings. LOL But its a serious bitch not to partake. One day at a time. LOL
Destest & Distain.....
Veal. Babies are separated from their moms and placed in a chain so they cant move to make their meat so tender. Bleck. &*#(#
Foie gras: Gooses are held, a funnel is shoved down their throats and unnatural amounts of food are shoved in. To make them plumped quickly. #(#%(#
Heres a your veal:
https://vimeo.com/340292407?fbclid=IwAR0-_GSdCOy3zETbOiHuexod9WLS3stv32m4XmVB4UCMLCwkF8587fLoqaU
The pet overpopulation: 13 MILLION dogs, cats, babies kittens and puppies are killed every year because their simply are too many. WTF? Neutered pets are less likely to get cancers:)
OVARIAN CANCER PSA
This is a message for all the SB swappers that have lady bits. There is no screening test for ovarian cancer. Ovarian cancer symptoms mimic other ailments that are easily ignored by women and their doctors. Since the symptoms often mimic other ailments, a large majority of women are diagnosed at a more advanced stage. You can still develop ovarian cancer even if your ovaries or Fallopian tubes have been removed, although removal drastically decreases your chances.The most common form of ovarian cancer is the serous type (abdominal bloating due to ascites fluid).
Common symptoms:
symptoms
Never ignore these symptoms! If your doctor ignores or mistreats these symptoms, get a new doctor. You should also make an appointment with your GYN, along with a gastroenterologist, and ask for a Ultrasound, and a CA125 blood test. My research has indicated that there is a huge lack of education about ovarian cancer in the medical community. Shameful, because it is one of the most deadly cancers for women.
Find out about your family history. Sit down with your elders and write down the causes of death going back three generations. If you have cancer related deaths, you may start seeing the same cancers over and over again. If you do, seek out a genetic counselor. If your mom or a grandmother has had breast or ovarian cancer, you should consider genetic testing. My mother has tested positive for the BRCA 2 mutation, and its more than likely her mother was positive too, because she died from ovarian cancer. A parent who has the BRCA 2 mutation has a 50% chance of passing the same onto her children. Males are not excluded. A male who has the BRCA 2 mutation can also pass this mutation onto their children, and they are more at risk for developing male breast cancer, prostate cancer, and pancreatic cancer.