I'm around size 34 (XS/S) and of lanky build. My height is 164cm and my shoe size is EU 38.
My favourite colours are natural, earthy tones; Browns, muted blues, rust, maroon, grayish purple, amber, mustard, moss green, bronze, black, natural white and all kinds of grays. Some of my house colours: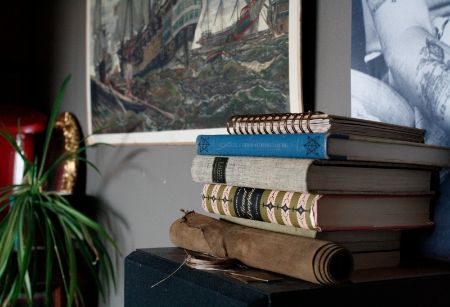 Some favourite artists: Andrew Wyeth, Hugo Simberg, Akseli Gallen-Kallela, Harry Clarke, J.C. Leyendecker, Romaine Brooks, Aleksei Savrasov, Mikhail Vrubel, Lucjan.
Other favourite things: Steam trains, heavy horses, old engines, parachute boots, punk gigs, psychedelic or traditional doom metal, natural and plant dyeing, ink drawings, mushroom hunting, frosty days of the late autumn. My favourite film is Stalker by Andrei Tarkovsky. I love loose leaf teas. I think gender binary is rubbish. I don't follow any organised religion in particular.
I don't give hearts based on the amount of "extras" you put in a swap; I think it sort of promotes a culture of bribing. I give hearts for packages that look like a great amount of care and thought has gone into them or packages that are particularly spot-on and wonderful and feel somehow very special to me.
Please note that I sometimes drop my swaps in the post box instead of taking them to the postal office, and although I try my best to see that they are collected before (or on) the deadline, I can't always make sure that they are stamped on the deadline. Our postal system doesn't operate during weekends.

I don't wanna vote for your government / I just wanna be your tugboat captain