I am Eliza, born in 1956 and I live in the northern part of the Netherlands. I am married and we have 4 daughters and 10 grandchildren. We have 1 dog and 6 cats and my husband has doves. I am a Christian and I do a lot of voluntary work for our church. I do not have any allergies.
My favorite season is fall, I love the colors of the leaves.
Please do not take a look at my website, Flickr or Pinterest before you have received my mail art or dotee, because I put the photo's on it when the swap is ready.
I will never FLAKE, so if you don't receive anything from me, please PLEASE contact me before rating!! When, for what reason, I am late sending out my swaps, I will always contact my partner(s).
FAVORITE CRAFTS
Dotee dolls ♥
mail art
ATC: favorite themes: vintage, Paris, butterfly
BTC,just started, but I like it very much
bookmarks
My other hobby's are: reading, photography, acrylic painting.
---
FAVORITE COLORS
I love the colors of the rainbow, my favorite color is purple.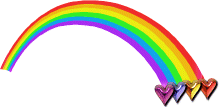 ---
FAVORITE MUSIC ♪ ♪
I love the songs of the Beatles and of course Paul McCartney solo or with Wings. Irish Folksongs especially the Dubliners. Bob Dylan, Joan Baez, Johnny Cash.
---
FAVORITE TELEVISION
I do not watch a lot. Sometimes a good thriller. Most of the time I watch sports: darts, cycling (Tour de France), Olympic games.
---
FAVORITE BOOKS
I read a lot! Mostly thrillers. My favorite authors are: Particia Cornwell, Henning Mankell, Karin Slaughter, we have a few very good Dutch thriller authors, they are all women!! The Norwegian and Swedish thriller authors are also very good!
---
LIKES ♥ ♥ ♥
everything with butterflies

everything vintage

everything Paris related

naked postcards, take a look at my Postcrossing profile.

washi tape

stickers of flowers and butterflies

quotes

used poststamps

ephemera

ribbons, lace

wooden buttons

embellishments

fabrics (cotton) I love bright colors

backgrounds for ATC's

notecards

matryoshka/baboushka, stickers, fabrics

chocolate with nuts

coffee

perfume samples

if you have clear stamps or rubber stamps you do not use anymore, I will be very happy to receive them :). Doesn't matter what kind of stamps.
---
DISLIKES
reptiles, spiders

skulls

stickers of Hello Kitty

I don't drink tea
---