I will be off of SwapBot for a while as I am going through a very, very difficult time right now.
I know I owe some feedbacks ~ I will get to them as soon as I can! Please take care and hope to see you soon! And a BIG thank you for all of you that are helping through this time. Love Kelly
My son Ryan graduated this June! We are so proud of him! He is off to college ~ SAIC School of the Art Institution of Chicago! 2019
My son Riley graduated High School and we are so proud of him! 2018
My "likes/loves" are easy ~
I LOVE EVERYTHING!! LOL
FAMILY is #1
Love my grand kids to pieces!!
Allison (11) & Danny (7)
. .
.. . . .
. . . .
A ~ ATCs, the alphabet, art, angel food cake!
♥
B ~ buttons, all kinds ~ big, bright, bold, and brilliant in anything! ......books & baking! Bottles and buttons, oh and BUTTONS!!! And did I say BOOKS? I am starting to love BLING...♥ Babies! Balloons....banana bread....boys LOL & barbie dolls and baseball!
♥
C ~ COFFEE MUGS Been collecting since 1981 and have over 700!!! & Coffee 24/7, cookies/cakes and lots & lots of COLOR! OH ~ and crafts!! CHILDREN....collecting things! And did I mention I love coffee!
I love all colors ~ but I'm not a fan of earthy colors unless it is with something bright and colorful! Example ~ brown (yuck) but brown with hot pink I love!! So if the earthy colors are with some bright colors I like it!
♥
D ~ drawing (I'm not an artist, I just love doodling & drawing! Designing! Drinking coffee C[_] ..dancing but I stink at it! LOL #And I love our new dog ~ BO!!
♥
E ~ Envies that are decorated! Envies that I have decorate! Envies with surprises...
♥
F ~ FABRIC FABRIC FABRIC ~ all fabrics! Buttons Fairies are new to me, never made one but I am interested in doing so! Fabulous food! Frames....FUN FUN FUN love it! Almost forgot ~ flowers, my friends but most of all, over everything on this list is FAMILY!*
♥
G ~ Girlie things! GAMES, love playing game, especially the old ones!! And glass....& gifts! Oh and gum!
♥
H ~ HEARTS ~ any kind, any size, and any shape! ALL hearts! I love naturally found hearts too! I collect hearts! I collect Naturally Found Hearts ~ Naturally Found Hearts Site Love (((HUGS))))!
♥
I ~ Ice Cream and inviting friends over!
♥
J ~ JOY & jean fabric! Jewels...
♥
K ~ Knifty Knitting...kids :)
♥
L ~ LOVE, laughter, listening! LISTS ~ lots of lists!
♥
M ~ MUGS.....Money $$$ LOL More MUGS Mug rugs! Movies (chick flicks)....making things! MUSIC....marbles..
♥
N ~ Notebooks, necklaces , nice nails! Necco Wafers, yum! And neck rubs!
♥
O ~ My OVEN cause I love to bake!
♥
P ~ Paper... Parties....playing...pianos....pretty things!
♥
Q ~ Quilts &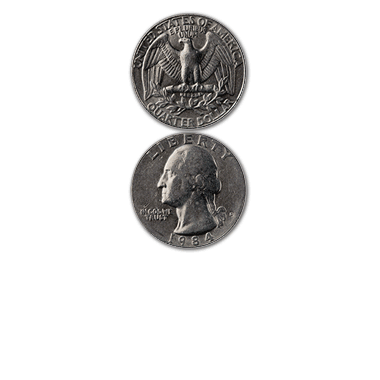 We collect quarters for a rainy day! And are filling up two quarter books!
♥
R ~ Reading... Riding in a car! Reading while riding in car! Reading while riding in a car in the RAIN! Ribbon....Reducing Recycling Restoring Remaking .....
♥
S ~ Sewing....love it! Sweet things and stickers and more sewing! Stories...socks....shopping....selling and showing things to people! And wearing shorts & sneakers! I LOVE to share! And surprises...also SNOWMAN
♥
T ~ pretend tea parties! T~ shirts are the best! And "Thank yous"!! I thank each and everyone of you!!
♥
U ~ Umbrellas....especially under rain! LOL
♥
V ~ Valentines! Vanilla Ice Cream!
♥
W ~ Water! Water balloons! White, and white noise......I love my fan in the summer, even with the AC on!
♥
X ~ X-rays! The are kinda cool so we try to get a copy of any that we have to get! And with recent mishaps at the playground ~ we have gotten a lot! XOXOX
♥
Y ~ "YOU" & Yo~yo's...
♥
Z ~ zentangling and ZOOS!!
.
.
. . . .