ABOUT MY SWAPS: Please play nice! I WILL NOT flake, so if you don't receive a swap from me, please let me know before you rate, so I can re-send! And yes, I know everyone says that, but I really will.
I promise to rate...non-raters are kind of like flakers in my book. Didn't your momma teach you to say "thank you"?
I am somewhat selective, so that I can send a quality swap to my partner. If it's a new craft for me, I will complete the project before I sign up for the swap to make sure I'm satisfied with the results. I really appreciate a note from senders about themselves or the swap they are sending to me. I WILL read your profile and make every attempt to send you a swap that you'll enjoy.
If you join a swap that I'm hosting, my promise to you is that you won't be flaked on. I'll angel the swap for you, once you have made an attempt to contact your partner and work it out.
I don't do "mean girl" high school bs, if you've got a beef with me, let me know privately. We'll work it out like adults. I'm here to have fun and enjoy the creative side of swapping, not engage in public forum drama.
FOOD: Unfortunately (lol), I like everything, but please do not send food. Because of the extreme heat where I live, it would not arrive in good condition (April-November.)
LIKES: Flora & Fauna: violets, hyacinths, lilacs, pansies,cacti, hummingbirds, butterflies, bees, ladybugs, gnomes & faeries.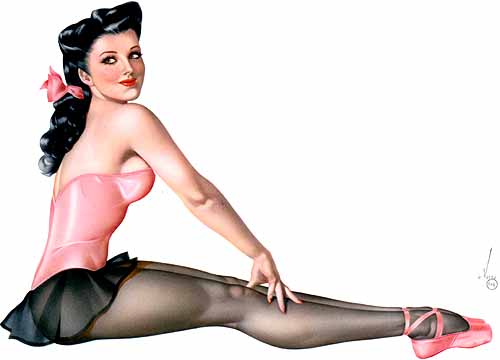 Vintage: tasteful nude images, old postcards, funny vintage images, pin-up girl images, old lace & trims, anything shabby chic, vintage advertisements/labels, buttons.
Colors: pink, lavendar, sage green & Tiffany blue. I'm pretty much a girly-girl and yes, I do love glitter! Love "clean" scents, vanilla & lavender.
I love receiving postcards (who knew??) especially retro, vintage, Anne Taintor or handmade.
I luv Frida K., anything Dia de los Muertos, milagros, anything Mary Engelbreit, Rosie the Riveter, Alphonse Mucha, Fernando Botero, Mexican calendar girls and funny pictures of nuns, small images of saints or the Virgin Mary for charms.
Tiny things like buttons, gems & ephemera to fit inside my bottlecap art are an instant hit with me.
DISLIKES: atc's, anime, comic books, fantasy art, Star Wars, Star Trek, goth anything, witchcraft, horror genre, anything satanic, wiccan, Harry Potter or Twilight stuff, Kawaii (sorry...Hello Kitty is cute, but I guess I just don't get the rest of it.)