Hello From Toronto Canada
HERE IS MY THROWBACK THURSDAY INFO I am a long time fan of this man.
FAVOURITE CRAFTS
I love to draw doodles of flowers cards and any surface I can write on with a fine tipped marker. I make ATCs out of my flower doodles. I love to draw flowers on anything and everything. =) My favorite flowers are Sunflowers; Daisies; Cosomos or any flower with the he loves me he loves me not type petals.
I am also trying my hand at learning how to create tangle doodles especially of flowers. I am no expert yet but I appreciate any tips or suggestions regarding creating them.
I can crochet a little as I am still learning. I am also learning to knit. Anyone with tips and suggestions about crochet and knitting is greatly appreciated as I am a very slow learner and do not do either craft very well.
INTERESTS
I am someone who lost my heart to a woman as I have a secret love of LADY DIANA and collect anything Lady Di but none of my know of my close friends know this about me =) as they would think I am too cheesy.
I must confess I am an addict and my addition is Vintage Movies and the channel TCM. I especially like pre code movies, Shirley Temple movies and Busby Berkeley movies. My all time favorite movie is Footlight Parade and I am sure you will enjoy it if you ever check it out.
PLEASE NOTE:
WANTS/LIKES
ANYTHING I HAVE LISTED ABOVE

Anything handmade especially dolls =D even if you did not make it or if it is something you no longer want or use. Please feel free to send it to me I will love it for you

POSTCARD BACKINGS STICKER which are adhesive so you can stick on the back of anything to make anything into a postcard. OR any kind of postcard backing that I can attach to something to make it into a Postcard that can be mailed out.

Pen Pal suppiles

Matryoshka Babushka Russian Nesting Dolls or anything related to them even address labels The possibilities are endless =D

RETURN ADDRESS LABEDS or address rubber stamp with my name and address and my swap bot username miablancs included on the return address labels

POSTCARDS OF ANY KIND that have not been used. It does not matter what they are as I will be using them for future swapping where I need to mail out a postcard. Please if you have any postcards you are not using and would like a new home for them I would love them.

Anything Pierrot or Pierrette

Anything considered to be LUCKY, i.e. lucky coins, lucky charms - especially if it was once lucky for someone else. Any Old or Vintage Lucky Token or Talisman or anything that brings GOOD LUCK =)

Anything with Animals especially ELEPHANTS with their trunk facing up or Cats and Dogs

Any paper crafting paper punch you are no longer needing or using especially if it is a flower or border punch

Any small tokens, charms or toy miniatures such as gum machine or cracker jack prizes.

Any FBs as long as they are not homers

ATC supplies of any kind even ones you no longer use or need

Any Amber bead you could part with.
DON'T WANT
Anything I have to sew together as I have no sewing fingers and cannot sew at all :=(

Coffee or Tea unless it is an Ice Tea mixture as I do not drink hot beverages.

Any Salted Candy

Stamping or Embossing Powder, I do not use them at all.

I also cannot wear any jewellery such as ring; earrings and necklaces that have any metal on it unless the metal is sterling silver or gold as all other metals burn my skin.

It really hurts to be flaked on in a swap and I was flaked by: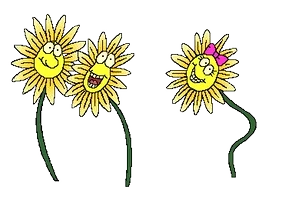 'Worry looks around, Sorry looks back, Faith looks up.