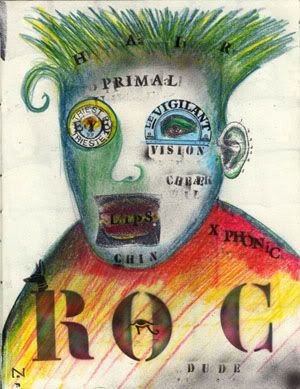 by Teesha Moore
I have never done a zetti myself but from what I learned setting up this swap, this is going to be so much fun .. Thanks to Artsyjana for giving us a push to do the Zetti ATC thing,,,
For those like me that don't really know what a Zetti ATC is.....
Zetti short for zettiology was a style developed by artist Teesha Moore....Click to go to Zettiology.com
Zettiology is a state of mind....a state in which you create art. You won't find it in the dictionary, you won't find it in a thesaurus. Zettiology just is.
If you search zettiology.com, you'll figure it out....eventually. Zettiology is something different to everyone.
Zettiology is the practice of making art just for the sake of making art....but unlike impressionism, cubism, realism, zettiology is truly free
Your Impression of Zettiology is really up to you just make it interesting and have fun with it...
Any media and everything goes for Zetti's ATC's
Make 1 for 2 partners...