Oh! I love a lot of things! There is a list , and it's also my wishlist so, everything you read here i would really love to receive!!!
♥ Everything about Tim Burton (especially The Nightmare before Xmas)
♥ Everything about photography
♥ Everything about cat , especially black cat (and for my cats,like snacks!! except collars i hate it ) I have 3 wonderful lady cats : Lady ( 4 years) , Mescaline ( 2 years) and Coraline ( 1 years).. They are my whole life!! I can't imagine my life without them!!
♥ I really LOVE Kawaii things!! Except for Hello Kitty i really HATE her !! I love all japanese brands, and everything that is kawaii, especially plushies and stuffie
♥ My Favourite characters are : Gloomy bear, Domokun, Stitch, Kutusita Nyanko, Jack Skellington, Lenore, Suicides Bunnies, Emily the strange, Alice in Wonderland and the Chesire cat, Care Bears (especially lucky bear) , Skelanimals, Kuromi, Tokidoki, cute monster and voodoo dolls. (but i really love every cute, kawaii or dead characters XD)
♥ Maneki Neko ( i collect them but here i can't find anything :(( ) and every Japanese stuff
♥ Madara (Nyanko-sensei)
♥ England and Ireland things!!
♥ Magnets!! I collect them from every country
♥ Souvenir from your country, i hope one day to have my house full of memories from everywhere!!!
♥ Dreamcatcher
♥ Earrings are my favourite accessories, but not to much colorful.. just black, white or silver. I love especially the long and dangling one.
♥ HeadBands, also for them not to much colorful... i love especially Headbands with Ribbon!!!
♥ Hair clips!
♥ English Books, not so much difficult, i'm trying to read something , but i'm not very good XD
♥ All kind of chocolate (except for the Dark one), my fav are the white one! My fav chocolate is kinder, but i love try new brand from other country!! for the candy, i love especially gummy one! i love liquorice!
♥ Tipical food, sweet or spicy.. i like try everything ( but now i'm in diet so i prefer spicy,salted or sugar free XD)
♥ Art : Magritte, Klimt, Escher, Munch, Dali, Lempicka and Keith Haring.
♥ I LOVE Gorjuss and Banksy!!!
♥ My favourite illustrator is Victoria Frances!!
♥ Clover, Rainbow, Soap Bubble and Dolls ( my favourites are pullip, blythe and Ddung, but i really love also Dotee Dolls!!)
♥ Family Guy... i really really love this cartoon!!! Especially Brian & Stewie
♥ GLEE!!!! i'm a super gleek addicted!! My fav character is Rachel, if you can find some glee gadget for me i will love you forever!!!
♥ Guinnes Beer things and Beers coaster!
♥ LUSH!!! ( i only use no test on animals beauty products!!)
♥ Fair Trade, Eco/Bio/Natural and Cruelty Free Products!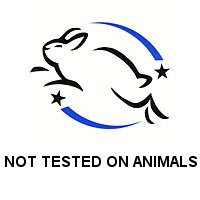 ♥ Bookmarks Handmade or store Bought!
♥ Matchboxes & Whimsey Jar
♥ All that listed on my fav Crafts!
♥ Postcards and long letters!!!
♥ My Dolls : Ecate & Amélie!
These are my little girls : Ecate (Pullip) and Amélie (Blythe) , if you wanna send something for them (like dresses, shoes..) , they will be really happy!