Click badge to see My Swapper's Pledge :

DO YOU LOVE MAKEUP OR PINK ZEBRA? I am an independent consultant for Younique & Pink Zebra. My websites are:
UPDATE ---> Saturday, 6/16/18 I'm BACK! :) I will slowly be getting back into swapping. We are stationed in Germany now, but we have an APO. So, it will be the same postage as if you were mailing within the US. However, if packages are being mailed, you will need to fill out a customs form. :) PLEASE NOTE: Shipping times may take a bit longer for first class mail when I ship.
UPDATE ---> Thursday, 9/14/17 I have been and will be away from Swap-Bot probably until the first of the year. I have had some personal issues and we will be moving to Germany in November courtesy of the U.S. Army. So, I didn't want to chance having any swaps go missing or anything. I will resume my 50 States Swap and want to get back into swapping once we get settled in Germany and have a permanent address. I will check in once in a while to see what is going on. I will miss everyone. I have already been having withdrawals. :(
UPDATE ---> Wednesday, 3/15/17 So, if anyone has wondered or noticed that I've been MIA, I sort of disappeared for the past month and a half. School got hard, REALLY hard; work got stressful and my oldest daughter moved out, which I had a very hard time with. Also, February 2nd was the 8-year anniversary of my father's passing, and it's always a difficult time for me. So, I had to kind of take a step back from things and just try to get my life back in some semblance of order. I ended up extending my time at my job but my last day will officially be April 1st. My first quarter of school ends this week, and then I'll have two weeks off. Hopefully, that will give me time to refresh myself. LoL I will be posting my 50 States swap again by this weekend. I apologize for bailing.
UPDATE ---> Thursday, 1/12/17 I'm back in school for ANOTHER Master's degree, so bare with me !! I'll post swaps and feedback as soon as I can. I'm still working a full-time job for another month or so and then I'll be a stay-at-home mom again. We'll be doing another military move again in the next 2-3 months as well, so things are going to be a little bit hectic!
UPDATE ---> FRIDAY, 6/12/15 You know, SOMETIMES when people set up swaps on Swap-bot, they LEGITIMATELY don't know that someone else had one going and are NOT trying to copy them. There are SERIOUSLY some people on this site that make swapping NOT fun & make me sincerely not want to be here. I do my utmost to respect others & to put 100% into my swaps and make them something that I would want to get in the mail ~ HAPPY MAIL, if you will. I do this for fun, to relax & because it makes me happy & I enjoy it. But when I get rude messages on here, it totally makes this an experience that is not fun & not enjoyable. TREAT OTHER PEOPLE LIKE YOU WOULD WANT TO BE TREATED! There is a way to discuss things with people & there is a way not to. Some of y'all need to learn the RIGHT way ... That is all!
UPDATE ---> Monday, 6/1/15 For those of you who pray, please say some prayers for me. Many of you know I suffer from chronic migraines. They have gotten progressively worse over the past few months & the last week or two has been unbearable. Please pray that I will get some relief. I am going to the doctor in the next week or two, but they have not been very helpful. I can't take much more of this pain. Thank you in advance!
UPDATE ---> Friday, 3/13/15 I am out of the country from Friday, March 6, 2015 through Wednesday, March 17, 2015, but will not be back at my home until the weekend of the 20th. I will rate any swaps received at that time. Thank you for your patience.
UPDATE ---> Saturday, 1/17/15 I apologize for the delay in assigning partners for swaps, replying to messages & getting out WTA's. I had surgery Wednesday morning & I have been recovering and slightly out of it due to my pain meds. I am still not feeling good today, but a TINY bit better than I was on Wednesday. I won't be fully back to myself for about 2-3 weeks, so bare with me as I recover. My swaps WILL be out on time, however. :)
A Note About Shipping ---->
For some reason, my post office seems to hold my mail at times for a day or two after I drop it off. Sometimes more. I have inquired about this & I cannot get a straight answer. I have even gotten a "3" due to a late swap that wasn't sent late, but my post office postmarked it a few days later than I dropped it off, and therefore, one of my swap partners gave me a "3." As a result, I am working on getting my swaps out a little earlier, but please be aware. Most everyone is pretty awesome about it & I TRULY appreciate that !!
I'm an Army Wife & mama to 5 beautiful children. My oldest is 24 & my youngest is 8. I have 2 boys & 3 girls. We have 1 sweet guinea pig ~ Piggy.
Hubby & Me
I have the most amazing husband in the world !! He took me to Europe (my first time EVER out of the US) !! We were there for 10 days. We went to Germany (Baumholder, Idar-Oberstein, Kauserlautern, Heidelberg), Luxembourg and he surprised me with a 2-day trip to PARIS !! AHHHHHHH !! We also went to Saint-Avold with some friends !! It was SO beautiful & I had a wonderful trip !!
A few photos from our trip below :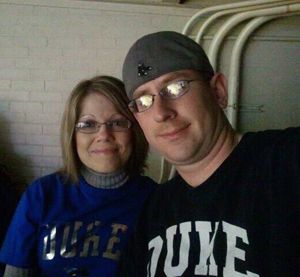 My Beautiful Children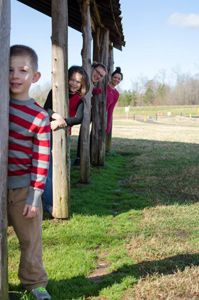 Our Guinea Pig
Piggy Piggy passed away on Monday, July 17, 2017. RIP, Sweet Piggy! :(
I am really not a fan of anything gold or gold-colored (except the real thing LoL), but I don't mind it in papercrafting.

I don't enjoy coffee, but I love tea & hot chocolate.

I LOVE butterflies.

The beach is heaven on Earth to me.

I don't care for fruity smells, rose, vanilla, coffee, chocolate or caramel smells or anything too floral or overpowering as it triggers my migraines. Patchouli is my favorite.
GROCERY COUPONS I CAN USE
I shop at Safeway, CVS, Walgreens, Dollar Tree, Dollar General, Military Commissary, Food Lion, Target and Walmart.
My Coupon Wish List
Breakfast
Any Cereal off 1 or 2

Grits

Oatmeal

Bagels (Prefer Lenders)

Pillsbury Cinnamon Rolls

Cereal Bars

Poptarts
Beverages
Meats/Dairy
Sour Cream

Philadelphia Cream Cheese

Yogurt (Especially GoGurt, Greek Yogurt)

Sandwich Meats

Kraft Cheeses

Tyson Meats

Oscar Meyer or Ball Park Hot Dogs

Starkist Regular Tuna Pouches/Ready-To-Eat Sandwich Tuna Pouches
Breads
Bread (any off 1)

Pillsbury Biscuits
Frozen
Stouffers Frozen Dinners

Michelina's Frozen Dinners

Ben & Jerry's Ice Cream

Breyer's Ice Cream

Frozen Pizza (any)

TGI Fridays Frozen Appetizers
Snacks
Combos

Pretzels

Chips

Pringles

Cookies

Hostess Snacks

Chex Mix
Bottled/Jarred/Canned/Condiments
Heinz Ketchup

Wishbone/Kraft Salad Dressings

Soy Sauce

Miracle Whip/mayo

Mustard

A1 Steak Sauce

Pickles

Lipton Soup Mixes

Hidden Valley Ranch Dip Mixes

Turnip/Collard/Mixed Greens

Canned Tomatoes

Canned Vegetables

Canned Beans
HBA/Medicines
Aussie Products

Suave Shampoo/Conditioner

White Rain Shampoo/Conditioner

Loreal Vive Products

Dial Body Wash

Dove Product Coupons

Rembrandt Toothpaste

Colgate Toothpaste

VO5 Hair Care Products

Crest Toothpaste

Aim Toothpaste

Crest Mouthwash

Old Spice Deodorant

Lady Speed Stick

Secret Deodorant

Degree Girl Deodorant

Edge Shave Gel

Mach3 Razor Blades

Tylenol

Children's Tylenol/Motrin

Children's Cold Medicine

Gillette Fusion Razor/Razor Blades

EOS Products

Gillette Fusion ProGlide Coupons

Venus Razor Coupons

Schick Razor Coupons

Pantene Coupons

Butler Gum Coupons

Dove For Men off 1
Boxed Goods
Cleaning Products
Paper Products
Baby (For My SIL)
UPC's/Points I Collect