RyeRye and I share a love of art dolls, especially those from Art Doll Artist, Carla Trujillo. So, I'm happy to host the next project in the A&B Recreate This series. We will be basing our project's on this beautiful angel.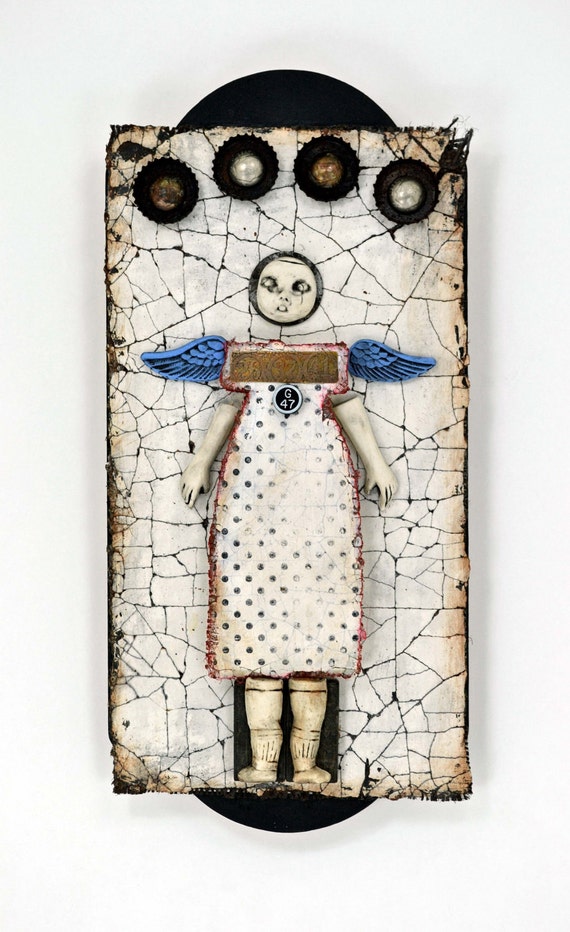 Please include a hanger on your completed project. Please use a sturdy base, like a stretched canvas, canvas board, or a piece of wood, piece of metal, etc. Obviously, the stretched canvas is probably the lightest and least expensive to mail. Because of the weight of the project, this is USA only.
You are making one art doll, for your one partner, using the selcted Angel as your Inspiration. Have fun.
Must be a member in good standing of the group, have a filled out profile, with no recent unexplained low ratings.
Edited 5/31/13.......extended sending deadline to June 4th, 2013.