12 April - I got an envelope today from Belle Mead, NJ the end was open and there was one small sheet of stickers in it. I do not know who it was from, or what it was supposed to be. So, if this is yours, please message me.
Welcome to my profile! My name is Evan. I have arranged my profile in bullet points, so it is easy to navigate and read.
🏳️‍🌈♉️🎥🍄👩🏻‍🦯🦸🏻‍♀️👩🏻‍💻☦️🤬🎧📓🏰🐕‍🦺🥂🧶🦊🌻☕️🍺⛸🎸🩰🎮🗝💌💤
ME IN A NUTSHELL:
🧠 I am autistic
🛡 My word of the year is Magic
🐾 I have a chihuahua
👩‍❤️‍💋‍👨 I am married
🎬 I live in Hollywood
🏳️‍🌈 I am an asexual demi-girl
♉️ I am Taurus
💣 I am Chaotic/Neutral
🎣 I am a Pescatarian
👩🏻‍🦯 I am legally blind (I can see about 10 feet) it's like living in a bubble
🎭 I work as an actor and am currently 👩🏻‍💻 writing my first book
🛸 My husband wrote a TTRPG game. It's called Jump Rangers and it's about Kid Space Commandos fighting alien dinosaurs and robots, click the link and check it out!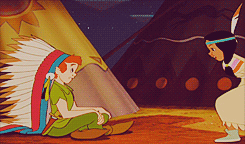 ---
Favorites
❤️ Colors: Tiffany Blue and ALL Pinks (My wardrobe is black, white and pink)
🧡 Number: 13
💛 Flower: Forget-me-nots and Plumeria
💚 Animal: Swans 🦢(especially signets/babies) fox 🦊
💙 Place: Disneyland
💜 Candy: Marshmallow
❤️ Cookie: Stauffer's Animal Cookies
🧡 Cupcake: All the cupcakes! 🧁
💛 Dessert: Triffle
💚 Ice Cream: Vanilla
💙 Fruit: Strawberries 🍓
💜 Pizza: Cheese
❤️ Sandwich: Grilled PB&J
🧡 Cereal: Cheerios
💛 Cold Drink: Green River Soda
💚 Coffee: Starbucks 💚
💙 Tea: Nutcracker Sweet and Sleepytime by Celestial Seasons
💜 Person: My Husband
❤️ Book: Peter Pan
🧡 Comic: Mouse Guard
💛 Authors: Brian Jacques
💚 Artist: Jeffery Veregge
💙 Song: Moonlight Sonata
💜 TV Show: Doctor Who
❤️ Cartoon: Sofia the First, Gravity Falls and Code Lyoko
🧡 Top 10 favorite movies: Peter Pan(2003), Rise of the Guardians, Brave, Tomorrowland, Pacific Rim, Onward, Legally Blonde, Penelope, Eddie the Eagle, Sky Captain and the World of Tomorrow
💛 Super Hero: Captain Marvel
💚 Season: Fall 🍂
💙 Sport: Figure Skating ⛸
💜 Holiday: Russian Orthodox Christmas (Jan 7th)
---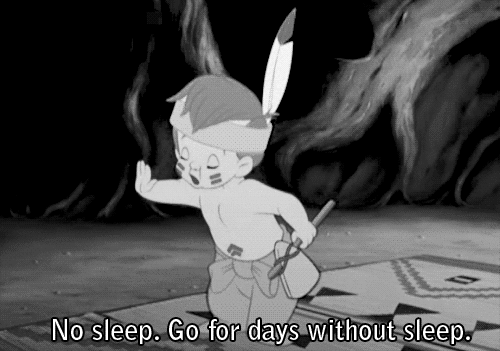 😏 Just kidding I love NAPS!!
---
Ice Dance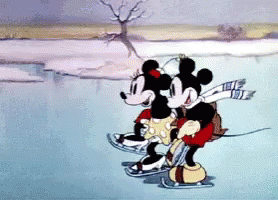 Ice skating has been a huge part of my life since I was little. I used to be a competitive singles skater. After some time away, I have decided to dedicate 2021 to fully focusing on training, to get ready to compete again in 2022/23 season, but this time in Ice Dance. It's a lofty goal, and I am excited to pursue it. Encouragement is always welcome!
I would 💕love encouraging letters, swaps and gifts based on ice skates, ice dance and figure skating. Things like:
⛸ Ice Skating ephemera, stickers or washi
⛸ Ice skating postcards or notecards with a letter or new for me to write on
⛸ Anything vintage figure skating or Sonja Henie
⛸ Any cartoon characters or animals on skates
⛸ Anything from or inspired by figure skating on my etsy wishlist
⛸ Old skating pictures from books and magazines
⛸ Ice skate ornaments (I have them out all year)
⛸ Starbucks gift cards (Training is SO EARLY!!)
⛸ ANYTHING with Ice Skates on it
---
Collections
⚜️ ALL THE PETER PAN
⚜️ Glassybaby Votive holders
⚜️ Ice Skate things ⛸
⚜️ Silicone Tea Strainers (fun shapes and colors)
⚜️ Button Bouquet Stems like these
---
Things that make me HAPPY
🙂 Peter Pan - Always Peter Pan
🙂 Candies from all over the world
🙂 Gudetama 🥚
🙂 Starbucks
🙂 Doctor who
🙂 Stars ⭐️
🙂 Pink things
🙂 Swan, Seals and Seahorses
🙂 Anything with my name EVAN on it
🙂 Figure Skates ⛸ and Ice Skating
🙂 Hallmark Disney Itty Bittys
🙂 My husband said I have a Drinking Vessel Problem - I like fun mugs, anything Disney, Tea cups and travel mugs 🤷🏻‍♀️
🙂 Enamel Pins with anything from my profile or inspiring quotes
🙂 Tea paraphernalia (strainers, cups, saucers, pots, bag holders...etc)
🙂 Stickers - Seriously send me anything you don't want
🙂 Disney Duffy Bear and Friends
🙂 Tea Towels from Target's Dollar Spot (Because we do not use paper towels)
🙂 Daiso stationery items, especially the Disney stuff! (really ANYTHING from Daiso...love this store!!)
---
Things I am wishing for
✨ Peter Pan
✨ Starbucks, Target, Daiso gift cards
✨ Ice Skating ephemera, stickers, washi - anything really
✨ Anything from my Amazon or Etsy Wishlist
✨ Wax seal samples
✨ Items for Luna my Chihuahua - no rawhide please
✨ Self-care items: Bath salts, bath bombs, lotions, face masks, nail care and polish, etc.
✨ I love themed mail! Where the envelope and contents are all tied together. Pocket letters, flip books, mail art (especially mail art) or an envie filled with all one theme. They are my favorite happy mail to get! (If you need theme ideas please check out my profiler send me one of your favorite themes!!)