Hello, welcome to my profile! I am so glad you stopped by! My name is ROOK(she/they)
I am autistic and live and work in Hollywood. I am married (9/13/2019) to my best friend and we have a chihuahua named Lu (short for Luna).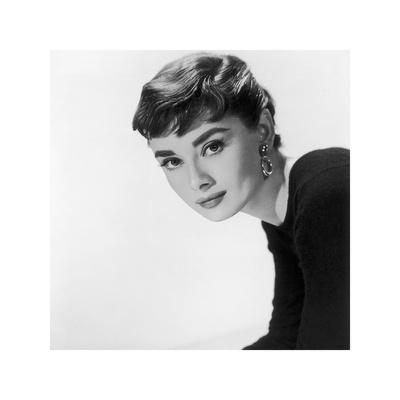 My husband and I live a cozy minimalist lifestyle. It isn't that I don't like stuff (I mean look at my lists below), I just have to control my environment more, as it becomes overwhelming - we have a small space to share. I try to only create and join swaps with things I would enjoy bringing into my home. There are exceptions of course, and if I receive anything I do not find useful, I donate or pass it on. I will always leave feedback according to guidelines regardless.
That being said…my house is very eclectic. It's a little bit shabby chic meets Marie Antoinette, a little bit industrial and a little bit whimsical. But mostly cozy. Lots of soft cuddly vibes.
---
PLEASE NOTE
If it isn't difficult for you it would help me if you could write bigger than normal or possibly type (14pt font). My eyes are failing me, I have RP, and they have gotten worse over the past few months. I have lost all periphery, it's a lot like looking thru a kitchen roll tube. This is all new for me, and it is hard to give up my independence or ask for help. I am not looking for sympathy I am just asking that you write bigger. I just love the swapbot community.
Wishes
Postalettes - either with a letter or blank ones I can send
Hanayama Puzzles - I am obsessed!
Anything from or inspired by my Amazon or Etsy wishlists above
Tchochkes with EVAN on them
Disney Trading Pins
Shabby Chic/vintage ribbons and lace
Jellycat stuffed animals…especially if they are white! (I collect these)
Gift cards: Starbucks, Target, Daiso, EBay, Amazon, Dollar Tree
Fancy hair doo-dads
Forever stamps, International Stamps and Postcard Stamps jellyfish stamps
BIG ASK : As I said, I have lost most of my vision in recent months. I am finally accepting this fact. Now I am needing a lot more tools to help me with day to day tasks and living. I have added quite a few things my therapist suggested to my Amazon Wishlist. If anyone can help get these tools I would be very grateful. I have already started chipping away at it, but it is all a bit overwhelming.
---
Things that make me happy
LoveShackFancy I am OBSESSED with this brand! It is similar to Shabby Chic (Rachel Ashwell) of the 2000s. I love this whole aesthetic. Vintage florals, lots of white, soft cottons, linen and lace, milk glass, aqua colored lido glass
To go with that our home is definitely Còsgach! Which is the Scottish way of Hygge. Like I said above COZY. Plus we love all things Scot!
Movies - I love the whole process of making movies it's also my job. Some of my favorite movies are Everything Everywhere All at Once, Legally Blonde, Penelope, Practical Magic, Marie Antoinette, Meet Joe Black, Tomorrowland I also LOVE Audrey Hepburn!
One of my special interest right now is Jellyfish I love everything about them!! books, photos, collectibles, toys….anything with jellyfish on them!
Disneyland - I go about once a week, when work allows. It is also a special interest, but it is mainly the history of the park. I love any Disney ephemera (old, new, used, a corner….anything)!! I do like Disney in general, so I will never say no anything Disney. My favorite characters are Snow White, Merida, Elsa (specifically Frozen 2), Mabel Pines, Captain Marvel, and of course Mickey Mouse and the Fab Five!
Archery - I love archery! I shoot as often as I can. I am hoping to compete someday. Artemis, Arrow, Katniss, Merida, Robin Hood are some favorite characters for this reason.
My American Girl Dolls, Junior is custom made and looks just like me! I also have Justice who is custom and has red and blue hair, and Kaya the historical doll. They have an instagram West Dollywood. I will never say no to doll sized items.
Anthropomorphic Animals - Especially MICE or any woodland animals! I also like these animals: Chickadees, Swans, Pegasuses
Slytherin, Luna Lovegood, Thestrals, Queenie Goldstein. Specifically.
Always Peter Pan I can never get enough! I really love collecting different versions of the book. I got a Russian version for my birthday this year. Everything and anything Peter Pan will always make me smile.
My favorite color is White. I also really like Grey, Tiffany Blue and Pink. I love white flowers (all of them). My wardrobe is mostly white, denim, pink and tiffany blue. I tend to like gold colored jewelry better, but own a bunch of silver too.
I am a snack-a-holic! I love sweets! Marshmallows are my favorite. I also love Animal Crackers dipped in frosting. I pretty much love all candy except black licorice. Also, if you haven't tried grilled PB&J…DO IT!!
Things I Collect - Keys (Modern, skeleton, big, small…all keys. But actual keys, not stickers and such), Whiskies, Rooks (chess pieces), Glassybaby, Jellycats
Special interests are more than a collection or hobby they are kind of a self regulating adventure for most autistics*. They help bring order, joy, and peace to my world.
---
My husband and I are big TTRPG players and board games in general. We always love new games for 2 players too! Used is fine.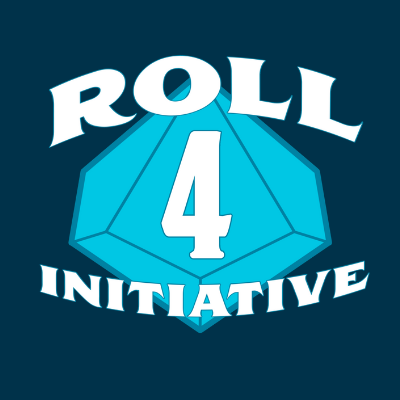 🛸 My husband wrote a TTRPG game. It's called Jump Rangers and it's about Kid Space Commandos fighting alien dinosaurs and robots, click the link and check it out!
---
If there is something missing that you saw before…I still like those things. I just like to change up my incoming mail once in awhile.
---