Welcome to my profile! My name is Evan (I am a girl 🎀). I have arranged my profile in bullet points, so it is easy to navigate and read.
🏳️‍🌈♉️📝🎥🍄👩🏻‍🦯🦸🏻‍♀️👩🏻‍💻☦️🤬🎧📓🏰🐕‍🦺🥂🧶🦊🌻☕️🍺⛸🎸🩰🎮🗝🪆💌💤
ME IN A NUTSHELL:
🧠 I am autistic
🛡 My word of 2021 is Valiant
🐾 I have a chihuahua
👩‍❤️‍💋‍👨 I am married
🎬 I live in Hollywood
🦊 My spirit animal is the fox (I am Native Alaskan and this animal was given to me by my ancestors)
🏳️‍🌈 I am asexual/panromantic
♉️ I am Taurus
🎣 I am a Pescatarian
👩🏻‍🦯 I am legally blind (I can see about 10 feet)
🎭 I work as an actor
🛸 My husband wrote a TTRPG game. It's called Jump Rangers and it's about Kid Space Commandos fighting alien dinosaurs and robots, click the link and check it out!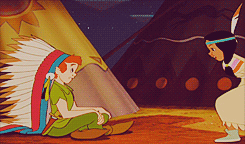 ---
Favorites
❤️ Colors: All pink except Neon and Tiffany Blue (My wardrobe is black, white and pink)
🧡 Number: 13
💛 Flower: 🌻 Sunflowers and Amnesia Roses
💚 Animal: 🦭Seals, Chickadees and Swans 🦢
💙 Place: Disneyland
💜 Candy: Theo Chocolate
❤️ Cookie: iced shortbread
🧡 Cupcake: All the cupcakes! 🧁
💛 Dessert: See above
💚 Ice Cream: Vanilla
💙 Fruit: Strawberries 🍓
💜 Pizza: Cheese
❤️ Sandwich: Grilled PB&J
🧡 Cereal: Cheerios
💛 Cold Drink: Green River Soda
💚 Coffee: Starbucks 💚
💙 Tea: Nutcracker Sweet and Sleepytime by Celestial Seasons
💜 Warm Drink: Warm Milk with Honey
❤️ Book: Peter Pan
🧡 Comic: Mouse Guard
💛 Authors: Brian Jacques
💚 Artist: Jeffery Veregge
💙 Song: Moonlight Sonata
💜 TV Show: Doctor Who or Firefly
❤️ Cartoon: Sofia the First
🧡 Top 10 favorite movies: Peter Pan(2003), Rise of the Guardians, Brave, Tomorrowland, Pacific Rim, Practical Magic, Onward, Legally Blonde, Penelope, and Enchanted
💛 Super Hero: Captain Marvel
💚 Season: Fall 🍂
💙 Sport: Figure Skating ⛸
💜 Holiday: Russian Orthodox Christmas (Jan 7th)
---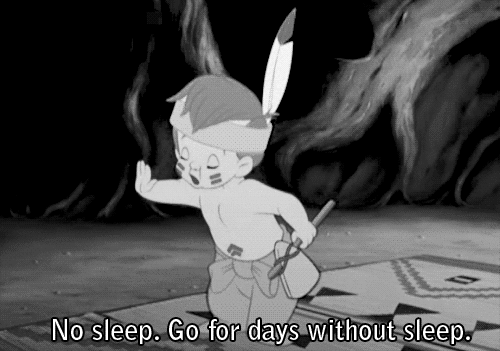 😏 Just kidding I love NAPS!!
---
Ice Dance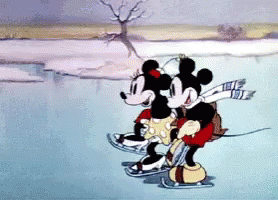 I have not talked about this much in the two years I have been on Swap Bot, but ice skating (specifically Ice Dance) has been a huge part of my life since I was little. I used to be a competitive singles skater. After some time away, I have decided to dedicate 2021 to fully focusing on training, to get ready to compete again in 2022, but this time in Ice Dance. It's a lofty goal, and I am excited to pursue it. Encouragement is always welcome!
I would 💕 encouraging letters, swaps and gifts based on ice skates, ice dance and figure skating. Things like:
⛸ Ice Skating ephemera, stickers or washi
⛸ Ice skating postcards or notecards with a letter or new for me to write on
⛸ Anything vintage figure skating or Sonja Henie
⛸ Any cartoon characters or animals on skates
⛸ Anything from or inspired by my figure skating etsy wishlist
⛸ Old skating pictures from books and magazines
⛸ Ice skate ornaments (I have them out all year)
⛸ Starbucks gift cards (5am is SO EARLY!!)
⛸ ANYTHING with Ice Skates on it
---
Collections
⚜️ ALL THE PETER PAN
⚜️ Glassybaby Votive holders
⚜️ Ice Skating Ornaments
⚜️ Button Bouquet Stems like these
---
Things that make me HAPPY
🙂 Peter Pan - Always Peter Pan
🙂 Japanese Kit Kats! I want to try all the flavors.
🙂 Gudetama 🥚
🙂 Starbucks
🙂 Doctor Who ephemera
🙂 Holly Hobbie (From the 80's)
🙂 Anything with my name EVAN on it
🙂 Figure Skates ⛸ and Ice Skating
🙂 Star Shaped things⭐️
🙂 Foxes 🦊
🙂 Tea Towels from Target's Dollar Spot
🙂 Daiso stationery items, especially the Disney stuff!
---
Things I am wishing for
✨ Travelers notebook (Standard Size) accessories and inserts (My TN is TARDIS themed)
✨ Japanese Kit Kats
✨ Ice Skating ephemera, stickers, washi
✨ A hand towel with a fox and my name embroidered on it.
✨ Wax seal samples
✨ Something from or inspired by my wishlists above
---
Wishlists Linked Above
Linked above are these wishlists, you can tell a lot about person by the wishes they make:
AMAZON WISHLIST is things I have been pining for, but haven't brought myself to buy for a number of reasons. It's also the list I share with family for holidays and my birthday. So there is a huge variety of things.
ETSY WISHLISTS: I have 4 wishlists.
FAVORITE ITEMS: This is things that have caught attention - everything I OOoo and AHhhh over.
FIVE BELOW: This is what it sounds like. Everything on this list is $5 or less.
FIGURE SKATING: figure skating items I would like to have ... someday.
MY TN - STANDARD SIZE: Is a wishlist of things I would love for my travelers notebook. If there are color options BLUE or RAINBOW are faves. My TN looks like a River Song TARDIS journal.