UPDATE 9 May 2021
💜💜💜I recently moved to the unit next door and have updated my address. Please message me if you want he new one. 💜💜💜
UPDATE 9/9
All ratings are current. I have sent messages to a lot of folks (Thanks USPS) that I haven't gotten swaps from. If I haven't rated you and I haven't messaged you, it's probably because I am giving your swap a little longer to show up first. (This whole thing with the USPS is ticking me off. I have never had so many missing swaps in a 6 week period)
UPDATE 8/2
All swaps that I have gotten have been rated. If I haven't rated you, let me know. I had one postcard take almost 3 weeks to get here. I am noticing that mail is taking longer :(
Thank you to those who have sent messages letting me know you were running behind. I get it. Take a deep breath and keep up the communication ♥
UPDATE 7/2020
I am sort of starting back up, however I am sticking with what I know, swap wise. Hope to have a lot of fun and no stress. This is supposed to be a fun place not a stressful one.
UPDATE 12/19/2019
My aunt passed away last night. I will be taking a break from swap-bot for at least the immediate future and I dont know if I will be back this time. It's been fun!
UPDATE 12/08/19
Just a heads up: As of right now I have rated every swap I have rec'd. I am taking a break from swapping until after the holidays as my aunt is facing serious health battles and I need to focus my attention there. I hope you all understand!
UPDATE 11/10/19
All swaps have been rated. If I have not rated you for a swap, please expect a message from me soon, or feel free to message me. I will double check my swap-bot box to make sure I didn't skip ya, but I am 99% sure I got them all.
---
(Learn how to trick out your profile HERE)
UPDATE 8/6/19 After cutting down to just one swap for the last 5 months or so, I am thinking of slowly coming back, but only to those hosted by people that I adore as people, outside of SB. You will probably see me in whatever @christy102194 and @SeleneW are hosting ♥ Also, I am so over friendship sheets/books. Please don't send anymore. Thanks!
UPDATE 3/21/19 Since I am going to be leaving SwapBot, I decided to go through and archive all of my sent swaps to make sure that they were rated. I have 7 swaps that I have yet to receive items from. Those will be added below under "Flakers"
UPDATE 2/2/2019 Just a heads up. I am taking a step back from Swap-Bot. I am going to be focusing more on penpal things, because I am really enjoying using pretty stationery to write long flowy letters and getting to know people. I even joined a great group run by the same folks that run the LaPapierre ETSY shop! TY for understanding!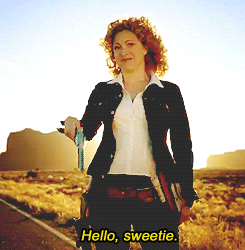 (This is always a work in progress)
My name is Kelli and I live in a small town in Northern Nevada. I am loving my time here on SB, even after some drama a few years ago. If anyone has any questions about this, please feel free to message me.