I will NOT be participating in the 2018 write_on challenge, postage has gone up and I can no longer afford to.
UPDATE 02-02-18 I am behind in a lot of things, I will continue my letter swaps. Shipping charges are just to expensive for me right now. I will be hosting a some bible study swaps for the season of Lent, I have the 1 st one up in my group Proverbs Women.
Updated wishlist 01-28-18 1.Letter opener 2. adhesive roller I am looking for the bigger one, the pink one. 3. Graph paper 4. Any Kindergarten work sheets or lesson plans 5. Bible printouts or lesson plans for a 4 yr old. I don't mind print outs, I can make copies! 6. anything Golden Girls 7. I dont mind you including stuff for my 4 yr old in swaps it is welcomed :)
Please feel free to send me friendship books, I will be doing a lot of pen palling this year and I would love to start FBs.
****I love snail mail of any kind**** Mom of 3, I love baking, facials, writing letters, books (of any kind), long walks, going to the gym, COFFEE, note cards, postage stamps (new/used), post cards of any kind. I love pocket letters, I love spring and fall, Halloween, Thanksgiving, Christmas, Valentines Day, St Patrick's Day. The Dollar Tree and Target are my favorite places to shop. I love the color purple and hearts.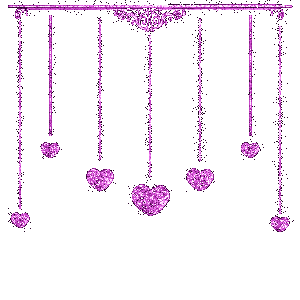 Mail art!!! LOVE mail art!! Zebras, Giraffes, Notebooks, Note cards, post cards, stickers WASHI, LOVE WASHI, embellishments. Postage stamps, tags, paper. Yarn and tulle shopkins
I am thankful for what you send me, even if it is just mail art and a letter inside an envie, I always try to write back, sometimes life gets the best of me and, I do forget to write you back, PLEASE send me a message. I love ephemera, and random envies!!! In desperate need of handmade envies Anything Christian! Post-its Bible study materials, highlighter markers, book marks, (hand made books marks or store bought) list pads, notebook, journals when in doubt send me a book of any kind or newspaper articles. I love anything vintage, from any era, I love the 80s and 90s. New Kids on The Block, vintage toys, smurfs, strawberry shortcake, rainbow brite, Alf, Kirk Cameron, Punky Brewster. All the shows from the 80s and 90s
Just a quick note.... my friends call me V, I usually sign all emails, correspondence...V. I do add swap-bot user name to all swaps.
I study Herb Science anything about herbs you send me with gain you a heart.
If you have NOT received a swap from me, please by all means let me know, if I see i am not getting rated I will contact you about the swap. If you have not received a rating from me, please message me. I just went through all my messages, tried to get caught up on type 1 swaps (ratings) If I owe you postage, I have no problem reimbursing you, I usually take my swaps to the post office to get weighed, but you just never know. They can be wrong too
I am working on a junk journal for 2018, I add stuff from my swaps, and recycle all goodies into my journal :) It is looking really GREAT.