Favorite Colors:
- Black
- Mint Green
- Fire Engine Red
- Florescents
- Black
- Grey
- Turquoise
- Salmon
- Black
Favorite Themes:
- Bohemian Gypsy
- Viking
- Scandinavian Folk Art
- Whimsical, Strange, Unique
- Skulls and Zombies
- Pirates and Mermaids
- Sea creatures, narwhal, starfish, octopus
- Vintage Antique
- Abstract Art
Things I collect:
- Heart shaped rocks
- Game pieces like dice, tokens, sand timers, pawns, bingo numbers, place markers
- Sea Glass from the beach
- License plates from everywhere
- Various found items like buttons, charms, beads, trinkets, keys
- Antique hankies, tea towels and linens (especially crocheted or embroidered items)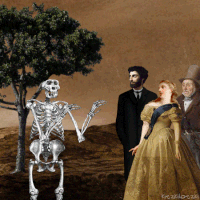 Don't Like or Want
- Magazines or magazine clippings (I have stacks upon stacks)
- Catalogs (exception if vintage)
- Sports related items (baseball cards, basketball cards, sports memorabilia)
- Anime Japanese cartoons/comics
- Coffee (I love the smell but I don't drink it)
- Bacon... or anything that smells like bacon. Yes, I know I am crazy. It makes me sick and is banned from my house.