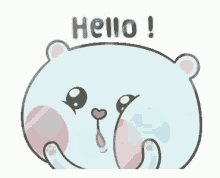 Thursday 29th of August Urgent Update: Any mail that has been posted by me within the last 2 weeks I've heard could potentially be in quarantine in our dispatch mail center in Auckland, NZ there has been a measles outbreak there. If you need confirmation please check out the nzpost website. They have the updates on there. If my mail happens to arrive please let me know as well to ease my mind. Thankyou lovelies.
Hello there,
I'm Amy it's nice to meet you.I'm enjoying the world of swapbot swaps. My mailbox brings me joy. So thankyou for spending time making/creating or sending me beautiful happymail.
I am a crafterholic, I not only do this as a hobbie but also part of my job. I work for an awesome organisation called ShineCity here in my town Whanganui. We run Self Worth and Self Development programmes. And I'm lucky enough to run our creative follow-up program for the Woman. I enjoy paper crafting the most so be sure to take a squiz at my snailmail instagram account to see some of the things i make and create.
I enjoy writting length letters and getting to know people from all over the world. But most of all I love to create aesthetically pleasing mail for every single person i write to. I enjoy reading all about someone and their day to day lives, their passions, their favourite places. I feel like in most cases im reading a novel and im transported to another place quiet like when i read books.
Hubby and I are big on taking care of our home and gardens. He's more of the outdoor man i love gardening though and im the home decor stylist. So I love to decorate and switch up the decor in our home. But my craft space is my favourite space. And I love to display mail ive recieved from my awesome friends around the world.
I'm an Aunty to amazing neices and nephews but you'll here or randomly recieve in my swaps a drawing or art piece from my 7 year old niece louise. Who ill often talk about because i craft with her alot. So if you ever send me kid related stuff it will go directly to her :-)
I'm also a huge animal lover and i dote on my two furr babies Norty and Mr Blue both tabby cats. Norty is my girl and Mr Blue is very much his Cat Dads favourite and we love them dearly.
Feel free to ask me any questions you'd like to know.
Hugs Amy