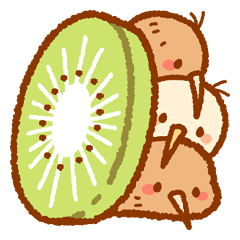 Hi! I'm Anna, 25, with a passion for crafting, journaling, and collecting. I have 1 bird in my home; She is what reminds me that everyday is a gift. I love waking up to her singing! I have generalized depression so she relieves my anxiety.
☆Random Facts About Me☆
I am scared of the dark. My favorite color is...is rainbow a color? I've dyed my hair 8 different colors (I promise I'm not crazy) I'm a book-a-holic I dont believe in ghosts My dream is to travel the world (How cliché!!) I dislike watermelon, hence being a fruitarian I'm like, really short (4'8 short!) I can make really unique foods My favorite countries are Spain, Greece & Romania! If I could be an animal, I'd be a dog. Dunno why this is relevant but I said so anyway!!
what YOU should know about ME
I love crafting supplies, journal supplies, stickers, memo's etc...I'm always journaling! Scored points if you find me pastel/cats/birds/or kawaii items

I absolutely love anything parrots. Please please send me parrot things! Toucans and flamingos included! Hummingbirds too!

My favorite supplies are stickers (any sticker honestly, except for the dollar ones)

I'm a kawaii hoarder! Whatever is cute & adorable I must have!

I LOVE cake, pie's, desserts..yummy!

I'm a fruit gal. That means I will hoard anything fruity; tea's, stickers, memo's....actual fruits...everything fruity. I have an obsession with banana scented things. Why, you might wonder? I'm a fruitarian! My whole diet consists of fruit. I am also dairy free and gluten free, so I tend to stick with plant based sources.

Postcards--but not just ANY. I specifically collect cute artwork (digital artists or just cute art), birds/parrots, & food ones. Since my diet is so strict I often fantasize about eating everything!! I don't mind animal postcards.

Flipbooks, Journals, OR Zines. Yes!!! I love creating them and receiving them, especially themed ones!

Food stationary. If its sushi, ramen, burgers, fruit....FOOD. Pretty self explanatory

ATC's. But they have to be made with love and effort!!

Handmade items...
What you should ALSO know about ME
I don't do halloween.
I hate the color black
I do not like cheap supplies or boring colors.
Please for the love of god, don't send me kid stickers. I recently just destashed them! Not a fan of scrap paper. Or sewing supplies!
Thanks for reading my profile!!