I don't mind nudity or gore.
Foreign coins and bank notes
Would love to try unique things from your country!
Foreign anything ( I love different places, paper, candy, ANYTHING) Vintage/ Antique (1900s to 1950s, pre 1900s)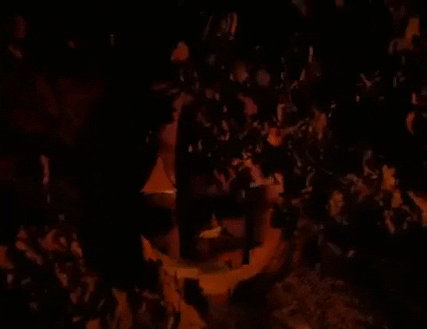 Favorite Colors: emerald, teal, turquoise, yellow, plum, matcha green, mustard, moss green, kelly green, coral, beet, apple red,
Things with different languages on them
I love Indian culture
Nail polish!! or nail deco items
I collect magazine clippings of some tv shows including the actors, Cold Case,Supernatural, The Mentalist, Law and Order SVU.
Mads Mikkelsen clippings/magazines
I collect Charity Bracelets, the silicone ones
little embellishments ( cabochoons, sequins, unique buttons,etc )
Wunderkammer, bones, cabinet of curiosity items,
My favorite tv show themed items
North & South by Elizabeth Gaskell
HALLOWEEN : vintage, macabre, antique, creepy,
A: Antique, Alice in Wonderland, Aliens (90's), Animal Crossing,
B: Baroque, Books, Bows, Bones, Ballet, Beetlejuice, Brooches, Burlesque,
C: Cinderella, Creepy, Corsets,
D: Disney,
E: Ephemera, Edward Gorey, Embroidery, Embellishments,
F: Fairytales, Fascinators,
G: Glitter, Giraffes, Geckos, Goosebumps,
H: Holographic, Horror (blood and gore are fine) Halloween, Hamsters, Horses, High Heels
I: Iridescent,
J: Jane Austen,
K: Kawaii
L: Lace, Lolita,
M: Marie Antoinette, Marilyn Monroe, Mermaids, Macabre, Macabre Medical, Macaroons,
N: Nu Goth, Neon
O: Orchids, Oddities, Old Cameras,
P: Pastel Goth, Pinup, Planner items, pug, Q:
R: Ribbon, Retro, Royalty (antique), Rubber Duckies ( I collect them), Rococo
S: Space grunge, Socks, Sloths, Slime Green, sequins,
T: Tudor era (I love Henry the 8th), Tim Burton, Tapirs (the animal)
U: Unicorns,
V: Vintage, Victorian Era, Video Games
W: Weird,
X: X-Files
Y: Yellow, Z: