If for some reason my things don't get where they are going, please let me know so I can fix the problem, or re-send. I am all about fair play and I hate hypocrisy. I believe in the Golden Rule. Always.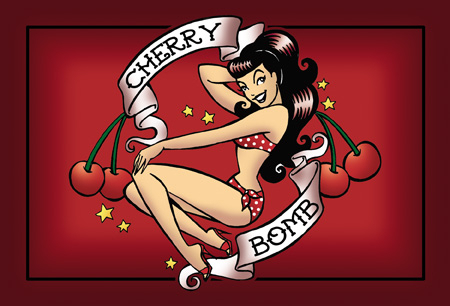 On to other things. My name is Vicki, and I am a 37 year old woman living in southern Oregon, USA ( a little town called White City, just outside of Medford in the Rogue Valley). I am divorced, and live with my 16 year old daughter and my boyfried of 9 years. My daughter's name is Shannon. She is the anti-teenage girl. She likes anime, musicals like Rocky Horror Picture Show, Sweeny Todd, Chicago, and Grease. Boys are very low on her radar, and she'd rather stay home by herself w/o her friends and read. I am proud of her every day. She is my blessing, and my greatest achievement. I love her to pieces!
My boyfriend's name is David.He is a member of Swap-Bot (user name Fallengeek74) He works for a company that makes x-ray film(used to be Kodak) . He spends his spare time playing WOW, watching annime (usually with Shannon) playing video games, and hanging out with me. He's great, and I feel very lucky the second time around. I love him to pieces, too!
I work in a grocery store, which is not my dream job, but it pays the bills, and sometimes leaves some money to do crafty things.
I do all kinds of crafts. I scrapbook, dabble in quilt, cross-stitch, crochet, and jewelry making. We do a lot of home-made things here, usually for x-mas, or birthdays.I try to make as many gifts as I can, as opposed to store-bought. To me, home-made means more, and more thought was put into it. I mostly alter right now. I came accross this site by accident. I was on Flickr, looking at Twilight crafts, and all of my favorite ones had Swap-Bot tags. Now I'm hooked.