Updated as of: 11/26/2020
Today is a day of thanksgiving and remembrance. So, nearing the years end, I am reflecting upon my life. For multiple reasons the year 2020 has been incredibly challenging for us all. For me, it began New Years day with the passing of my "grand-MOM Cook" who was the one person in my life I could count on. Although she's my mother's mother, she did more raising of me and my siblings than both my biological parents combined. Seriously, the woman even took a part-time job as the domestic assistant in my first long-term foster home, just to remain active in our lives after we became wards of the state! Her love and faith were a strong fortress that comforted us and I can count several times she's literally saved my life. I miss her daily. Today I feel like she would want me to say thank you. Thank you to those whose lives have been sacrificed or inconvenienced, so that I could live. Particularly the indigenous peoples, military, emergency responders, and service personnel. I am also grateful to be participating here on swap-bot because it has been one of the lights in a seemingly dark world.
This is MY mailbox. I use it to send swaps on-time, if not early.
Partner/Coordinator communication will take place should this status change for any reason.
Missing Mail? Please direct message me BEFORE rating. I keep a photo-log of swap contents and packaging & will gladly resend when necessary.
Postage DUE? I have learned of this happening 3 times since joining SB. I'm sorry for the inconvenience, and will always reimburse with brand-new USPS postage stamps.
---
Please scroll to "DNS's" if here for a quick review of Dislikes🛑 Thank you!
---
🌺Aloha!🌺
My name is Harmony Joy Cook🎶🎵 I like both my first and middle name as a reminder of who I'm called to be. However, others refer to me as either "Harmony", "Joy", "Harmony-Joy" or "Cookie" - call me whichever you please, just don't call me late for dinner! 🤣
Yes, my name is musically-inspired because both of my biological parents are hippies! I am a Berkeley ☮️-born and NORTHERN California foster-system raised "love-child", who currently lives on the other side of the nation. I met & married my husband in the Sunshine State, while we were both active-duty Air Force.
Together, we have three children (2 daughters, 1 son). Being "Mama Bear" is my favorite part of life, and I literally get more excited about 💙 Mother's Day than my own birthday!🎁 The title also includes ALL my animals (past & present)! 😉
I've had companions that were cats, ducks, fish, horses, kangaroo mice, tortoises, one squirrel, and several dog breeds ranging from Australian Cattle, Pugster, and Sheltie to Alaskan Malamute, Samoyed, and Siberian Husky. I've only ever pet-sat for people that own "designer" or "lap" dogs like the Yorkie, Dachshund, and Chihuahua.
🐾 At the moment, our fur-family consists of 1 feline & 3 canine rescues: Kyna (a Rhodesian Ridgeback & Basenji mix) and Ella (a Black Labrador & Pointer mix), plus a Pit-bull "grand-dog" named Luna🐾 & a tortoise-shell "grand-kitten" named Piper
Perhaps you can surmise that I've always really enjoyed my animals! I especially love horses & big dogs! I feel connected to them somehow...and they always seem to make me smile!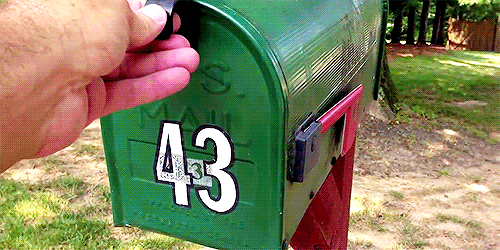 Whether feathered, furry, or humanoid animals, my OHANA really is "my whole world" 💕🌎 I believe that family is who we make it (beyond DNA). Besides my "V.I.Peeps", I also enjoy many HOBBIES:
(indoor) Art-Journaling, Ballroom Dancing, Card-Making, Coloring, Crocheting, DIY, Face-Painting, Genealogy, Painting, Paper-Making, Pottery, Pressed Flower Craft (oshibana), Reading, Sewing, Smash/Scrap-booking, Watching Movies, and Weaving.
(I own a Sizzix Big Shot Plus, Portable Tim Holtz Sidekick, & The Cricut Explore Air2)
(outdoor) Hiking, Horseback Riding, Hula Dancing, Kayaking, Rollerblading, Scouting (Boy/Girl), Shooting, Stand-up Paddle Boarding, Swimming, and Shopping.
I've earned my GSUSA Gold Award! Scouts changed my life in positive ways as a youth, and gave me recognition for things I was already doing. Although the program is ever changing, I remain a registered volunteer adult leader with my son's Scouts BSA troop. He's working toward Eagle rank, while I am actively working my "Woodbadge ticket". My Patrol is Da "Bears"🐻 which is another reason (beside being a Mama Bear) that I like the animal!
My current collections include: Cartophilia (trading cards) to include ATC's and all sizes & shapes of the 7-of-❤️'s playing card, Deltiology (postcards), Numismatics (currency), Philately (postal stamps), and Vintage Scouting Ephemera,

I enjoy listening to audiobooks & many different genres of music depending on my mood. My go-to genres are usually alternative, country, & reggae. I have an all-in-one Radio/CD/Cassette Tape/Record Player in my craft-room, and I 🖤 my vintage vinyl records! I love to listen to MUSIC and even in "silence", there's often a tune in my head! 🤭

I am most comfortable at the OCEAN where I can lose all sense of time hunting for SEA GLASS, smooth rocks, and tiny shells to use in my crafts! I also enjoy fishing, but this ol' gal ain't cut out for boats! I've got a fair pair of fins, but no "sea legs!" 🤢
I also enjoy spending quality time at libraries, museums, art galleries, or ceramic studios. This is because I REALLY enjoy learning, folk art & handicrafts. Prior to my military enlistment, I was a K-12 teacher, so I think experiential arts-n-crafts should always be a part of life for learning!
In my youth, I also enjoyed traveling the Americas alone and spent time living in Chile as a foreign exchange student! Now, I prefer to travel in good company, whenever possible. However, my current travels have been vicariously via postcards!
I 💜 snail 🐌 mail! 💌
When handwriting, PLEASE PRINT as I have difficulty reading some cursive penmanship.
NEATLY written or typed things are always welcome!
Some A to Z's of Me!
A: Albanese Gummi-bears (esp Pineapple flavor), Autobots, Avengers, Avatar-The Last Airbender, ATCs & APCs
(ATC Theme's I enjoy: Trees/Nature, Star Wars, Marvel, Disney FanArt, Fine Arts, Vintage-inspired, Cookie Monster, Harmony Bear, Oceania & Sea Turtles!)
B: Big Hunk Candy Bars, Bears (esp Giant Panda 🐼,💙 Blue (esp cobalt), Bald 🦅 Eagles & BALANCE (My focus word for 2020)
C: Chick-O-Stick Coconut Candy, Celtic Heritage, Clogging, Cinnamon Teas, Chewbacca, Classic Mickey Mouse & Cookie Monster
D: Daffodils, Dancing, Drum Circles, Drum Lines🥁(no, I do not play, but I enjoy percussion!) Dr. Seuss & Decoupage Tissue/Napkins
E: Earth 🌎, Elvis Presley, Eeyore & Emerald Green💚
F: Friesian Horses, Fern Fronds, Fleur-de-lis⚜️ Fantastic Beasts & Frangipani (plumeria flowers)
G: Groot, Guitar Picks, Golden State Warriors, The Goonies & GryffinPuffs (Hogwart House Hybrid!) 😉
H: Hi-Chew Fruity Candies, 🐾Huskies 🐾, 💕Heart-shapes (esp in nature), Hibiscus & Harmony Bear (purple Care Bear w/FLOWER belly badge)
I: Ireland, Icebergs & Incredible Hulk
J: Jordan Almonds, Jolly Rancher Hard Candies, Jade Green 💚, 🏀 Jordan#23 & ⚾️Jeter#2
K: Koi Fish, Kiwi 🥝 Fruit & Koru Loops (like this one)
L: Leaf Rubbings, Lucille Ball, LEGO's & Levi's👖
M: Misty Mint Drop Candies(aka Mini Meltaway Mints by Hickory Farms), Marilyn Monroe, Millennium Falcon, Music Notes, Mulan, Moana, Merida, Monarch Butterflies 🦋 & Maple syrup/leaves 🍁
N: Norman Rockwell Art, Narnia Chronicles & Notes w/my Name on 'em 😉
O: Orcas, 🦦 Otters & Optimus Prime
P: Ponyo, Paddington Bear, Punky Brewster, Princess Bride, Penguins & 💜Purple Pansies
Q: Quail (above) & Quotes ( I collect positiveness to refer to when I need a morale boost!)
R: Roasted Peanuts, 🌈 ROYGBIV (spectrums-in-nature), Renaissance Art, Rocking Horses, Return of the Jedi & Redwood Trees
S: Simply Cheetos Puffs White Cheddar Snacks, ☘️ Shamrocks, Smokey the Bear, Sheet Music🎼 & Sea Turtles
T: Tigger, Totoro, Tie-dye, Textiles, Tartan & Tribal Tattoos
U: Ukulele,☂Umbrellas (esp oil-paper wagasa) & Uniformed Personnel
V: VW buses/bugs, Valkyrie & Vintageitis!
W: Wolves, Wicket the Ewok & Wyland Art (below)
X: Xylophones, X-rays, X-men (esp Jean & Logan), Xeruses 🐿 & "X" marks the spot (a pirate's life for me!) ☠️
Y: ☯️ Yin-Yang Symbols (they remind me to balance), Yoda & The Child
Z: Zebras 🦓, Zines & Zentangle
Thank YOU for thinking of me!