(9/22/13) I am still on a break from swap-bot and swapping and will be for the foreseeable future, but I can still be reached through PM as I get email alerts. If you have anything you need to talk to me about, please don't hesitate to send me a message and I'll get back to you as soon as I can!

WELCOME TO MY PROFILE!

updated on 9/6/13
my name is jess and i'm 21 years old. i live in apex, NC, US, and i find myself to be incredibly boring and interesting at the same time. i guess i kind of live in extremes; life is either mundane and uneventful or crazy and chaotic. i live from one impulse to the next and it's always getting me into trouble. i'm still learning how to handle being an adult, i guess.
right now i live with my parents, and i have two dogs - a lhasa-apso mix named sandy, and a naughty hound/mutt puppy named loki who lives with my ex-boyfriend (i won't get to see him anymore, but he's still my baby.) i love animals and now volunteer at the SPCA working to care for the puppies and help them find new families!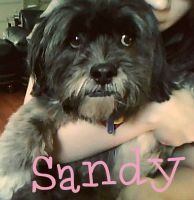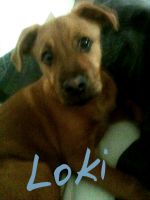 i'm really into creative expression like writing and art. i write a lot of poetry/prose/ramblings and draw, paint, doodle etc. whenever the mood strikes. i keep several journals in which i write all my thoughts and illustrate whatever might be on my mind. i also have an altered book that started as a project in high school but has become one of my most valued possessions.
my main interests lie in spiritual and new age topics as well as psychology. i like to meditate and am learning about & attempting lucid dreaming and astral projection. i'm also learning to read tarot, and once i feel comfortable in my abilities i plan to learn other methods of divination as well. astrology and numerology also interest me.
i love thrift, bargain/discount, and antique store shopping! it's one of the most fun things ever to find little treasures at great prices! i especially love to find fawn or deer related items like figurines etc. to decorate my room with!
overall i'm kind of a moody, stubborn, difficult person, but i can be fiercely loyal and very sweet. if we're friends, i do my best to make it stay that way. i believe in treating others the way i want to be treated, and i think manners are still important.
there are several other places i can be found if you'd like to get to know me better. links are listed above, but here's what i use each site for specifically!
tumblr - a visual representation of my mind/personality, sometimes i post writing there too, though i have a private writing tumblr (if you are interested for some reason feel free to ask and i'll share!)
8tracks - i use music to describe how i feel sometimes when i can't find the right words; music is often better at conveying some emotions anyway! each mix is not only music i enjoy but it's also telling a story.
facebook - this one is kept unknown from people i know in real life, just another place for me to feel safe and express myself; anyone is welcome to add me as long as you aren't rude or hateful!
instagram - i post pictures of stuff i'm currently making or have made, packages/goodies i'm mailing out to people/friends for swaps or gifts, fun mail and packages i've received, and sometimes things like my treasures or environment! i follow everyone back!
etsy faves/wishlist - in case you want an idea of stuff i enjoy (it's all organized into lists!), or just like looking through things people have found for your own interest or purchasing!