UPDATE: I have really been struggling the last 2 and a half years but I hope to start swapping again soon.
A little update: I had a medication change and since I have bipolar disorder it really messed up my mental health. Couple that with 3 close deaths in a 10 day period just before Thanksgiving and I am really struggling.
I am very proud of my 5 rating. I NEVER flake. If you do not receive from me I am glad to re-send. All you need to do is send a me a PM and I will get a re-send out by the next day.
My name is Jenny. I am 40 years old, twice divorced with no children. I rescued a black lab on 12/16/16 from a shelter. As soon as I saw her photo on Facebook I knew I had to meet her. The next day I drove out to the shelter, about an hour away. I ended up bringing her home that day and I changed her name to Baby Doll.
I have had, over the years, lots of animals. Dogs, fish, hamsters, turtles, rabbits, a cat, a lamb and my own horse named Jenny's Jewel. Baby Doll is all I have right now.
I have my AA in Business and finished about half of my BS in HR Management before quitting due to being disabled with chronic migraine headaches.
I have lived in Alabama all my life and I love being from the south. The humidity gets bad in the summer. We usually don't have a spring or fall. It goes from summer to winter and winter to summer.
I'm (usually) a laid back, casual person. I prefer jeans and t-shirts over dresses any day. (I don't even own a dress or skirt) I'm definitely a country girl, though I don't hunt or fish, LOL.
Winter is my favorite season, I HATE summer. My favorite holiday is Christmas.
I love pink and purple camo anything. I love ANYTHING Browning!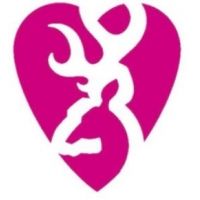 I like Kawaii items (stickers, letter sets, memo sheets, etc). My most favorite characters are Cinamoroll, Rilakkuma, My Melody, Sentimental Circus, Little Twin Stars, Keroppi and Tarepanda.
My current favorite food are ribs. The best I have found so far are at Logan's. My favorite drinks are sweet tea, of course, and Mountain Dew. Baja Blast is my favorite along with Livewire.