i recently tore my meniscus in my knee the saturday before memorial day and just had surgery on it on 6/4/09 and im in ALOT of pain so if i dont answer messages real quick thats why. for all of u that wished me well, the surgery went well its just gonna take 6 weeks before i can drive, do pottery, or bend my knee. itll be a 2-3 months of recovery time so no swaps for a while :*( but as soon as im back on my feet ill be making more swaps! just gotta be able to drive to the post office and i cant atm!
PLZ WRITE YOUR NAME ON THE ITEMS YOUR SEND ME OR I WILL NOT RATE YOU ON TIME!!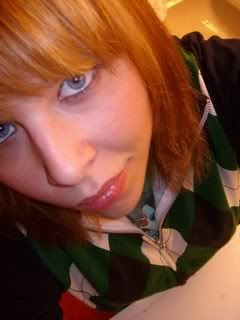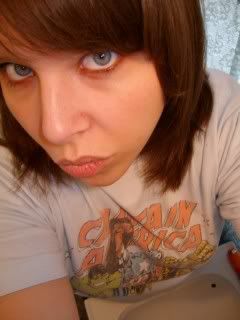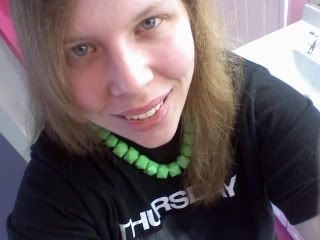 well my name is ♥JENNA♥. im 25 years old. i am bipolar with traits of borderline personality disorder. i also anxiety disorder. but THIS DOES NOT define me. it only makes me stronger. yes i have troubles, but i get thru them with my friends and family by my side. for example: i learned about swap-bot from my friend katie (sweetz15767). her and i go to the stores in our town and around our town to get ready for our swaps! :) i really like spending time with her she is an awesome girl/friend.
I SUPPORT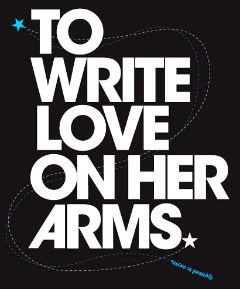 i also love sunsets. i recently went to florida (we drove from PA augh) and i got some AWESOME sunset pics. theyre on my deviant art if you want to take a look ;)
the pictures above show me new recent change of hair color!! :)
i am from a little town in pennsylvania, punxsutawney. home of the groundhog! weather capital of the world!! woot woot!!
ive only ever played one video game ever; World of Warcraft and i love it!! :) i am a level 80 hunter and i have 56 companion pets! :)
i have a cute little devious cat named barthoulomew, barty for short. he is orange and white with little orange blush marks on either side of his nose. he is quite a ham! he likes to lay on my belly whenever im online, makes it kinda hard to type lol.
in my free time i love to hang out with my family and friends, watch movies, go to the mall, go on walks, watch tv, go to concerts, lots of fun stuff! i also do a lot of photography, its very important to me, have a look at my deviant art and check it out! :)
i just recently lost 60 pounds!! :D
my bathroom is blue with yellow ducks! i have this really cool shower curtain of lots of multi colored rubber ducks. ♥thank you everyone for the rubber duckies!!♥
i also love owls. mostly because i am one. i stay up way too late and love night time the best!!
i LOVE vitamin water! here in my town we only have a couple flavors :( but i would love to try all of them!
☆my favorite colors are green, blue, and purple!! i even made a quilt out of those colors for my senior project in high school!☆
i live in my own apartment with my cat. ive been living alone for almost 2 years now. its been rough tho. and i spend ALOT of my time out at my mom and dads. sometimes i sleep over since my old bed is there. so its like i have 2 homes!
i am single and loving it! well.. maybe not loving it lol.. i get lonely alot and cry. i cry ALOT i think maybe my meds are wrong. i struggle with not crying over something small or big on a daily basis.
i didnt go to college and i do not have a job. i am currently looking for a job tho. but where i live there arent very many places to work here but hopefully ill find something soon cuz swaps get expensive sometimes!
i have twin sisters age 21 we went bowling for my 25th birthday and here we are!