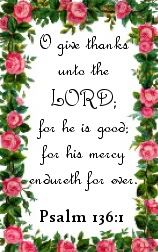 ~created by Danielle Dyball
Hi my name is Syndee and I live in the High Desert of Southern California, about 3 hours south of Las Vegas.
I am a born again Christian who loves the Lord and I strive to live for Him the best that I can.
I'm a mother of 3 daughters ages 26, 22, and 20 and a wife of 30+ years. I work with special needs kids as a teacher's aid. I love it! These kids are amazing. I love the hearts of these kids. I also work part time as a case manager for a fiduciary. I go and visit several elderly clients weekly, making sure their needs are being met. Making sure they have some money to spend and relaying messages to my boss. It is also a very rewarding, yet challenging at times, job! As a third part time job, I'm overseer of the nursery at our church. My heart is for the babies!! I seem to be in there more than in the service! I make a volunteer schedule for 3 different services and am responsible for finding childcare workers when special events or even random meetings pop up. This is a fun but sometimes frustrating job. I love working with the children but the challenge comes when trying to find others with that same love!! Ü so as you can see I am a very busy woman. Summers I get a break from my school job so that's when I get to swap!! Yay!!!
I have been a member of Swap-bot since March of 2007.
A note about extras and hearts
I give hearts for the actual swap and not for extras. If the swap puts a smile on my face, you will receive a heart. I always rate fairly and always leave a comment. I do not send extras unless it's something I know you will really love. I hope you will rate my swaps the same.