Update. May 14
Have been absent a few days from SB due to sickness. Stomach virus ran through my family like a plague, some nasty stuff. Anyway, I'm back and getting back to my swaps
Heres The Link for my Group SMASHBOOK GlueNook ADDICTS GROUP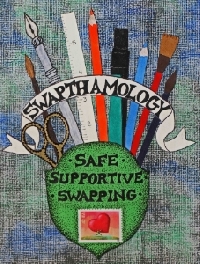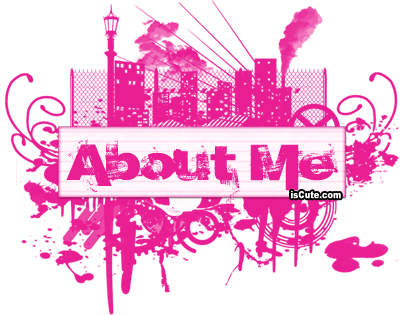 I am starting to collect Mail Art. I'd like to make a journal out of received mail art. If you'd like to add a little something to the envies you send me, it'd be much appreciated. Something being a hand drawn pucture. Or decoupage
Here is the journal I'd like to do This is Stargazers journal and it's made with ALL mail art. So cool :)
Updated Profile November 26 ,2012
I take my swapping very seriously. I love swapping,and enjoy putting my heart and soul into it. I do send extras at times,but it isn"t for a heart,it is because I have something extra that my partner will love. I enjoy making people smile.. Hearts are fringed benefits =D
If for any reason you do not get a swap or tag from me,just pm me and ask me about it before rating me a one.. This is just swap bot friendliness.. I would do the same thing!! I promise to rate when I get a swap from you. May take me a couple of days while I go through it and relish every item,but I WILL rate you!!
A little info
I do have an eye disease that causes me to not see so well... ( Iritis)Totally blind in left eye and only about 50% vision in right one. It's blurry but I do what I can . The best way to explain this, ? Put a piece of Saran Wrap over your eyes, open them and try to look out of it. Or , as a dear friend told me, Vaseline smeared on a mirror or window..
I don't let my eye sight stop me. I put forth effort in my swaps. Swap bot has inspired me to try harder at challenging things, and I'm very grateful !
I went through a bout of depression first part of the year, and Swap-Bot and my buddies here, helped me through a very tough time.
THAT BEING SAID...
 Hello Swap-botters- my name is Vicky & I am a forty something year old mom of 5,Mimi of 2 Grandsons , Easton Riley and James Michael. A grand daughter on the way ( in April) her name will be Alyssa Ann.. A wife of the best  hubby in the world. Hsnds down. He is sonpatient with me and supports me in my crafting. Gotta love a man that goes into stores and buys craft supplies without having to ask what I need !!! Love that .... Totally ...
My crafts have taken me all over the place. I'm a very random person, and it tends to bleed into my crafting. Lol One week I'll be into Collaged PC's and this week , nothing but journals .
I have a craft room. Actually two. And the dining room table. And the bar . Sometimes even the table in the living room. This is a very crafty house. Crafts every where. One day, I intended to corrall it all into one room. One day. In the very far off future:) I'm thankful my family is so understanding .
July of 2011, we moved to the tiny community of Kilmichael. There is MAYBE 800 people around here. Very nice community, . Old money. Farmland. Interesting place to live, though.
We love the slower side of life . We enjoy having friends over on Friday or Saturday nights, grilling/bbq'ing and sipping ice tea or in a rare occasion when our BFFs don't have any kids , we will sip on Strawberry Daquries or Puna Colladas .
My Hubbs, Don , and I enjoy sitting on the patio, watching the occasional car roll by, they'll blow the horn and wave, we wave back, half the time not knowing the person . Small town life . gotta love it
Yes it has it's ups n downs.
Downside:
No shopping . At all.
We have a Cracker Box for a PO . Mrs Crowder, cranky ole lady running it, has her own hours!!! And no one crosses her about it. Lol
We have a dollar general that needs a bulldozer to it. Period.
A pharmacist .
A specialty shop called OhhhLaLa. That's really exspencive :/
A couple of churches.
A bank
A library. One convenient store called Kountry Kirner, maybe 100 yards from my house.
And Greenlees Shop Rite.
Oh . High school and Ele. School as well as a Hospital. Tiny. Has 10 rooms:)
Our neighbors are not so close together that you can touch them,, as far as houses go, but pretty spaced apart.
What I love most is the fact that we all share . Whatever I bake or Rachael bakes, we share with them. In return, we get veggies out of gardens. Fresh cut flowers. Fruits. Sweets . The list goes on.
Oh, yeah. Mr Toby. That little 80 year old man is a character. Lives across the street. Grows everything he eats. And he drinks so bad, but he is funny to talk to while he is drunk, which is 90% of the time. He watches out for Rae and myself. When Don is gone at night ( truck driver) Mr T will come over to check on us make sure ' his girls' are ok. So sweet.
A very nice community that I'm glad to be a part of.
The Things That Make Me, well, ME
I love vintage. Anything. Period!
I ADORE Marilyn Monroe so any printed images you send would be so appreciated
Same With Gordon Ramsey
Retro . Especially colors like turquoise and red.
Love old churches and barns and homes.
Love 19th century anything. especially books about Pioneers. Mail Order Brides. Wagon Trains.
Love love love KAWAII. Cutesy things, just love it .
Love Journals. Junk journals. Smash books. Ephemera.
Wired things.
Tiny things.
Hot tea on a cold day.
The smell of cinnamon
A good book on CD
Clean House
Crafts
Cute fluffy kittens
Birds. Period.
Owls.
Warm towels
My daughters smile.
Her laugh
Her hugs.
Her independancy.
James Michaels belly laugh
Eastin Riley's "Mimi, I wub ew"
Good cup of coffee- flavored of course.
Starbucks. Been 2 times. They are not around here anymore:(
Sweat pants and funky socks
My leg pillow. Just ask.. It's been with me since birth I think lol
Dandelions
MAIL
MAIL ART
BIRDS. . Did I say birds?!?! Period
Owls . Owls. Owls. Birds. Owls.
Recipes typed or written on cute cards. My daughter wants me to make her a recipe journal so this would be great!!!
Markers in blue/green/black/red. Love when a card is written in these colors. That way I can see to read it!!!
Glittery things
I'm making Goat Milk Soaps n lotions now if interested ..
I'm always up for a private swap
I also have a SmashBook/glue book addicts group if you'd like to join!!