Any Moleskin Notebooks have always been and continue to be a favorite
Sugar free candies: Twizzlers, Werthers... sadly, no chocolate
Giraffes yes, definitely influenced by April!
American Staffordshire Terriers In particular ~ blue
Ducks
Vera Bradley Notebooks
Aloe infused socks Because of neuropathy these are the only socks I can wear.
Burts Bees (plain lip balm as of 12/17 I'm stocked up)
Whole bean coffee or ground coffee. Dark or medium roast
Garden flags
Archival Ink Pads (Reds, Metallics, Sepia) I prefer Ranger because they offer reinkers.**
I love bags! Especially homemade drawstring bags! Any kind of bags! and zippered pouches!
~Sachets for my drawers
~Anything to do with Children's Literature
~Your favorite quotes
~Quotes about books
~Hand thrown pottery especially if it's not perfect
~Batiked anything! I haven't batiked in probably 17 years! Wow! (Update January 2017 Santa brought batik supplies!)
~Owls
~Hedgehogs
~Ladybugs
~Crabs
~Dragonflies
~Seashells
~Sugar Skulls
~Skeleton keys (real)
~USMC
~Pinup Girl images
~Burlesque (images, ephemera)
~Anything related to the band "Grateful Dead"
~Anything related to Woodstock", the first one 1969
"During the three days of the Woodstock festival, there were no reported incidents of violence among the half-million people in the audience"
~I love and collect all copies and anything to do with The Princess and the Pea and The Gift of the Magi
~I love AA MILNE's Winnie the Pooh and gang... not the Disney Pooh
~Charlie Brown, Lucy, Snoopy, Peppermint Patty and Woodstock
Favorite colors...combo of purples, pinks & blues or oranges, earth tones - browns sages, non-metallic golds, blues however, I TRULY love every color
Homemade, thick, warm, wool, hand knit by needle red or brown or deep purple mittens would be a dream come true!!
My heartfelt thanks to @scrappycats who has made this dream come true! Two beautiful and very warm pairs of mittens arrived last Saturday! I absolutely love them!
~ Through Swap=Bot I have discovered Dottee Dolls and have four "hippies" created by: @Tigerlilyknotwise @Kiddomerriweather @oblivionspin and @judgedbyabookscover My many thanks to these friends for sharing their talent with me! I love them and they have a special place in my world! Thank you ladies! If you , too, create Dottee Dolls and would like to make a hippie, I would totally be up for a private swap!
Please do not send food, I am diabetic and also follow a diet to control Interstitial Cystitis. While sugar free chocolates were something I enjoyed, chocolate and I have parted ways. I also cannot have even a bit of soy. It's the worst to give up foods I once loved but the pain I'm in from eating those foods is enough to take down an elephant.**
While I do appreciate everything that is sent my way there are some things that I just won't use! So to that end, Please do not send
ANYTHING that could have EVEN A REMOTE CHANCE OF BEING MOLDY. I have an EXTREME ALLERGY TO ALL MOLD!
~ Reward stickers
~ Coconut
~ Yarn
~ Tea (with exception to black spicy teas such as Chai)
Kawaii, Disney, Lisa Frank, Strawberry Shortcake, Hello Kitty and other cutsie types of characters are wasted on me. They are truly not my thing!
Make up
Confetti, table scatter, shakers filled with either
Pieces of paper unless it's very special. I don't scrapbook and have lots of pretty papers saved for that something special
Tiny die cuts. I'm overwhelmed at the moment
Thank you for reading my profile.
Please know that I ALWAYS send out my swaps! If you do not receive in a timely manner please do not hesitate to contact me! I rate the day that I receive!
Most importantly, I will always send my VERY BEST to you. Always. If I would not like to receive it I'd never swap it out. Please give me the same respect! If you don't want it or like it, I probably don't want it either!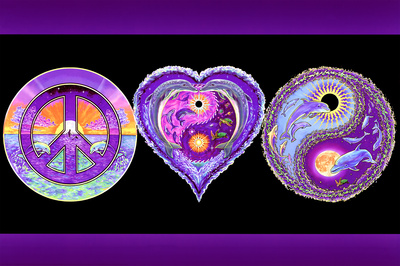 (