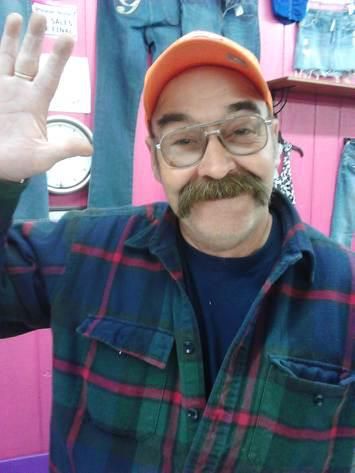 This is my daddy. He passed away very unexpectedly on May 6, 2013. He was only 53. Due to this, I am cutting back on swapping a little, as well as groups. His death has effected me a lot. I know I am not the first person to lose a parent and I will not be the last but it makes me realize just how much I loved him and how much I love my family. I need to work on ME for a little while.
I do surveys. Yes I make actual money from them. I am not looking for referals but if you would like any info about it, just ask. One year I used $363 on Christmas gifts using JUST survey money. I want to HELP people do surveys and make money. All you have to do is ask!
Proof I get actual money from surveys! Received this today, 4/22/13!
Member since Oct. 2006

I'm Elizabeth! I am a 30 year old married mommy! I am a typical Virgo, meaning introverted, sarcastic, perfectionist. I have a daughter who is 8 named Ava! I have been VERY happily married for about 10 years! I love to connect with people on a deeper level, making friends for life!
I am one of those girls that looks sweet, like a soccer mom but has a darker saucy side. My sweet side includes a love of cooking, my ambitions ( and thus far failure) at becoming a Stepford Wife, reading a good paranormal romance, watching comedies with good quotes, collecting old black and white pictures for a project, and cute stationary. My dark side includes a fascination in the psychology of serial killers, tattoos and the stories behind them, oddities, vampires, zombies, black and white erotica, Stephen King...
Words to describe me: creative, sarcastic, giving, quiet, bossy, quick tempered at time, loyal, understanding, sensual, introspective, thoughtful
I am close to my whole family! I have 2 younger sisters and 1 younger brother, all of whom are married now with kids which make holidays awesome!
---
---
Aiden- 4

Conner-2

Bentley- Born May 22nd!
---