01/31/2019: I wont be on the computer for a while. I'm having Ocular migraines off and on this past week, and it's affecting my daily activities. (If anyone have ocular migraines and can tell me some information about their coping mechanisms and what they removed from their diets to help stop them from showing up, please let me know.)
This is to all hosts... Check as deep as possible into each individual you allow into your swaps. I vet all of my swaps and check into participants when I host swaps, and sometimes someone slips through the cracks that takes advantage of the system. Swap-bot isn't perfect, and neither are we... but we can protect ourselves by making sure the person's ratings are accounted for outside of a few simple 2 swaps and an overwhelming amount of type 1 swaps.
12/17/18: My life has changed drastically in 2018 for the better and my likes/dislikes are quite different now. I'll be updating my profile this month to better match my personality.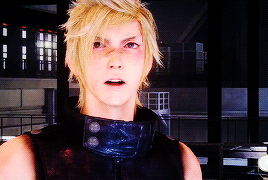 * OLD PROFILE - UPDATING ENDING OF DECEMBER OF 2018.
If you're looking for snailmail penpals, private message me and lets be friends! :)

I'm a collector and admirer of all forms of art; finding beauty in things that most people would deem unacceptable or too grotesque for the norm. I mostly procure artist trading cards, and have an extensive- ever growing collection of hand drawn cards that I'm quite proud of.

In my free time I write out my thoughts, character ideas, and short stories that I one day plan on publishing. I've always wanted to create, and live in a fantasy world that came from the darkest corners of my mind- embarking on a journey that the entire world could join me on.

My biggest passion in life is making my loved ones happy- no matter how down they may get a times; I go above and beyond to make sure they'll always have a reason to smile. Of course, my second passion would be music- something I couldn't live without or I'd probably shrivel up and cease to exist. The raw emotion behind any song could make you feel indescribable at times; moving your soul with little to no effort at all. It's fascinating.

I'm also looking for penpals in the USA who'd be interested in long term friendships! Exchanging letters and even little gifts. It doesn't matter if you're male or female- and any age is just fine with me! Just send a quick message and we can chat!