JANUARY 2022
Hello dear friends! I am still here. First of all, thank you SO MUCH to all the dear people who have sent me mail and RAKS these last months… I am still catching up with thanking everyone properly. I now officially have a pain disorder on top of my fibromyalgia. I use oxycontin every day to be able to walk and function. I totally stopped crafting for months! But now I am slowly getting back into it. I look forward to doing some swaps again…. So thankful for this community!
Hello! Welcome to my profile! I am Annejo, 34 years old, and I hope you'll get some inspiration for mail, writing and art, if that's what you came looking for!
-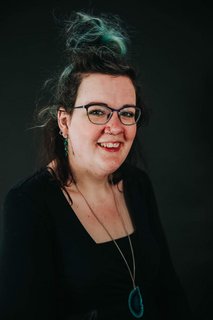 -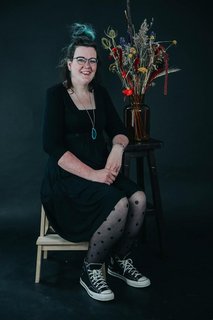 I always have a bit of green in my hair, and I am The Polka Dot lady for my friends. I am a writer, poet and artist, though I feel a bit silly calling myself that. I love to write and draw! I also have a life-long passion for sending and receiving mail. I am a follower of Jesus but I try not to be obnoxious about it. To me love is the greatest commandment and I am absolutely accepting of the LBGTQ community. Let's accept each other as He has accepted us.
Me in a nutshell:
Writer
Poet
Artist
Cat lover
Fibromyalgia
C-PTSD
Houseplant connaisseur
Short Stories (mostly Science Fiction)
ATC's
I volunteer for a foundation that provides reintegration into society for youths who have problems due to addiction, disability, trauma or a mix of those. I write and create and do administrative duties.
I have two cats!
Loki is seven years old black and white tuxedo: a Norwegian Forest Cat mix. He's a big floofy boy, with a very strong character. He knows what he likes (and dislikes!). He's not very cuddly but extremely loyal and always around. I have him tattooed on my leg!
Storm is my kitten, he's a grey and white tabby. He's a Norwegian Forest Cat X Maine Coon. Storm is a crazy boy! He LOVES to play and cuddle all day long! He's the sweetest kitty ever, but a bit clumsy sometimes. He's also a very big boi already at seven months!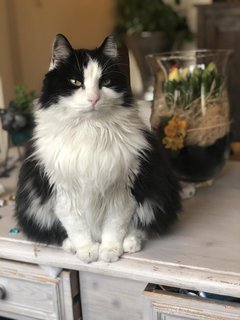 -