Last Update 12/02/18
It has been almost 2 years since I did any swapping! I do miss it, just don't have the spoons right now. Maybe after the holidays I will do some simple swaps and RAK's
---
NOTICE If you EVER do not receive a swap from , please let me know. Postage has been slow for me, even within the USA. Please allow at least one week for anything to arrive within the USA and 2-4 weeks for outside the US.
I mark things sent the day they go out but I often drop them in a post box and if it is late they may not move until the next day.
---
PRIVATE SWAP FRIENDLY: If you are a newbie needing some ratings under your belt, someone like me looking to boost a damaged rating, or someone who likes one on one swaps, PM ME! You can see the kinds of crafts I normally make and the things I am into below!
---
Unfortunately due to high international postage I am currently only doing Postcards or Flatmail swaps outside of the USA.
---

I PLEDGE TO RATE! If I do not rate for a swap, please let me know. I try to rate same day I receive a swap.
---
About my 1's and 3's: They are all from the end of 2011. Please read my comments on the ratings with updates on my efforts to contact my swap partners.
I went through some personal life issues in late 2011, my depression got the best of me and I was really not functioning. I stopped doing crafts and art very abruptly. I have a better handle on things now and am carefully managing any swaps that I join or host to make sure that every partner gets the attention they deserve. If you feel the need to discuss my ratings further, please PM me in a respectful manner and I would be happy to discuss it further.
My 3's: All but one are late sends from 2011. Two of them were previously 1's but I was allowed to make them up in Feb/March of 2016.
I had one disappointed partner from 2011. I have offered to make the swap up to them upon my return in January of 2016. Should they return to swap-bot I will gladly offer to remake the swap but they have been absent since 12/13/15.
My 1's: Both are from late 2011. Both users are no longer active on swap-bot. If they ever return, I will gladly make these swaps up to them.
I have made mistakes in the past but since my return in January 2016 I have been very dedicated in making sure not to disappoint any of my partners.
If you check my recent ratings I have already completed and been rated '5' for 87 separate swaps (as of 10/22/16) most of them are type 2/3 swaps and several of them having more then one partner. Many of my new swap partners have also left me hearts. I hope that shows that I am putting extra love and attention into all of the swaps that I do.
I keep/ a log of every swap to make sure that I send on time, send appropriately, and rate my partner when I receive my swap. If it is a 'senders choice' I often have the swap completed before the deadline. If you are considering banning me from a swap, I may already have completed it and can provide photos if that is the case.
I know how important trust is to this community. I made mistakes and I hope you can see how committed I am to making amends.
I am on the look out for swaps that I feel like I can angel (feel free to ask) and plan to put together some RAK's whenever I can. I am not saying this to show off/brag, I am saying this because I really am sorry for what I have done and want to show this community that I have learned from my mistakes.
---
A little about me!
I am 29 years old from Baltimore, Md. I have lived here my entire life and am not sure if I can call another area home! I work as an operator at an answering service. I have been here for over two years. I have worked in customer service since I was 16.
I have been with the love of my life Lucy for 10 years. I hope for us to be married one day and have some furry ( and scaly and feathery) children.
We work together to run a small art business called Blue Wolf Studios (see my Etsy link). She is an illustrator and caricature artist, I made handmade jewelry and accessories.
In our spare time we are both Girl Scout leaders to 4th-5th graders. I am currently in my 25th year as a scout, it has been a part of my life almost as long as I can remember.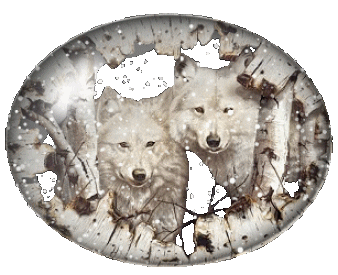 I LOVE posting to Instagram, I try to post whatever I am working on (warning, spoilers).
Since I was a child I have had a passion for reading all sorts of books but my favorites are fantasy, sci-fi, dystopian, and YA.
Shortly after I gained a love of writing, mostly fantasy, sci-fi, horror (geared towards teen or older) but I do sometimes write for older children (9-12), and poetry. I am currently working on a personal story and a fantasy novel geared at older children/young teens.
I love crafting of all kind. I am always looking to try new things, swap-bot has gotten me to try MANY new things. I am not a 'master' of any craft but I am able to do a lot of different things proficiently. I have not been able to crochet/knit as I am yarn craft impaired. ;-) I come from a family of craft hoarders so I have a little bit of a lot of different things in my house.
I love camping. I usually go with scouts, but if I had the money I would be camping every other weekend. Maybe I need a better job so I can just live in the woods or near the mountains.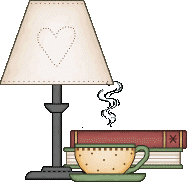 I also love watching movies (Netflix and hulu FTW! My other interests include playing games of all kinds. I love board games (my favorite is Life) tabletop games (waiting for my next pathfinder game to start, and video games(I am bad at them but I love them).
I am a pretty laid back person but I can get really excited and talk, a lot, especially if it is something I am really passionate about.
I collect Ball Jointed Dolls and miniatures to go with them. I currently have 12 dolls in total made of resin and 3d printed plastic. My smallest is about 1-1 1/2 inches and my largest is about 18". I have minatures in 1/12, 1/6, and 1/4.
My other collections include frogs( I collect almost anything but I am out of room for stuffed frogs), tiny bottles (the tinier the better, filled and decorate or not), inchies, ATC's, and books. My new current obsession is flip-books.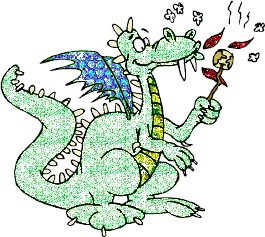 I always want to believe the best in people. I am a fan of second chances and would rather feel disappointed then not allow someone a chance. I have wonderful family and friends who support me through all my rough times and they believe in me even when I make mistakes and do not believe in myself.
FEEL FREE TO WRITE ME BACK Unless you specifically say you want to be pen-pals or it is part of the swap, I will probably not right back because I don't want to bug you. But I am more then happy to have regular pen pals outside of swaps.
---
8/16/16 It with an heavy heart I update my profile with this. My beloved cat Doodles who had been with me since birth in 2009 vanished back in March. I have not been able to bring myself to change that on my profile until now. I have loved and lost many cats but not knowing where my sweet baby went has been killing me. Anyone who reads this and has pets, give them a little extra love from me.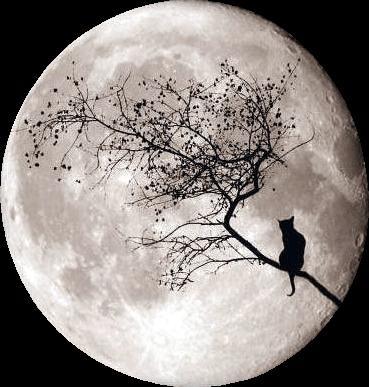 Saving this link for later http://oi67.tinypic.com/2wrokci.jpg